Everyone has heard of the Tattered Cover. It's a Denver institution, especially within the literary community, and rightly so. But the city is full of independent bookshops, many of them just as deserving of your time and money.
That's why this week I decided to venture out and discover a new bookstore. After a quick internet search yielding numerous articles about the best bookstores in Denver, I settled on one that sounded interesting (and was open later than 6 p.m., since that pesky thing called work keeps me busy during the day) and set out to experience it.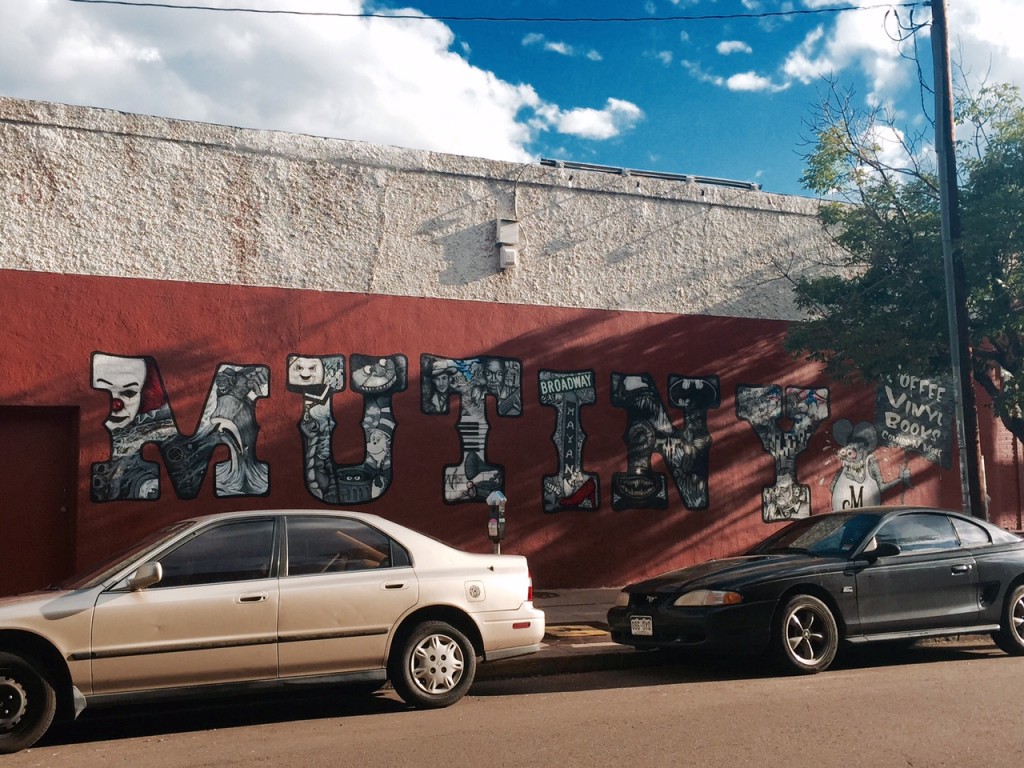 My choice: Mutiny Information Cafe. Located at 2 S. Broadway about a fifteen minute drive from DU, this shop is nestled among the restaurants, record shops and dispensaries that populate the thriving neighborhood of SoBo.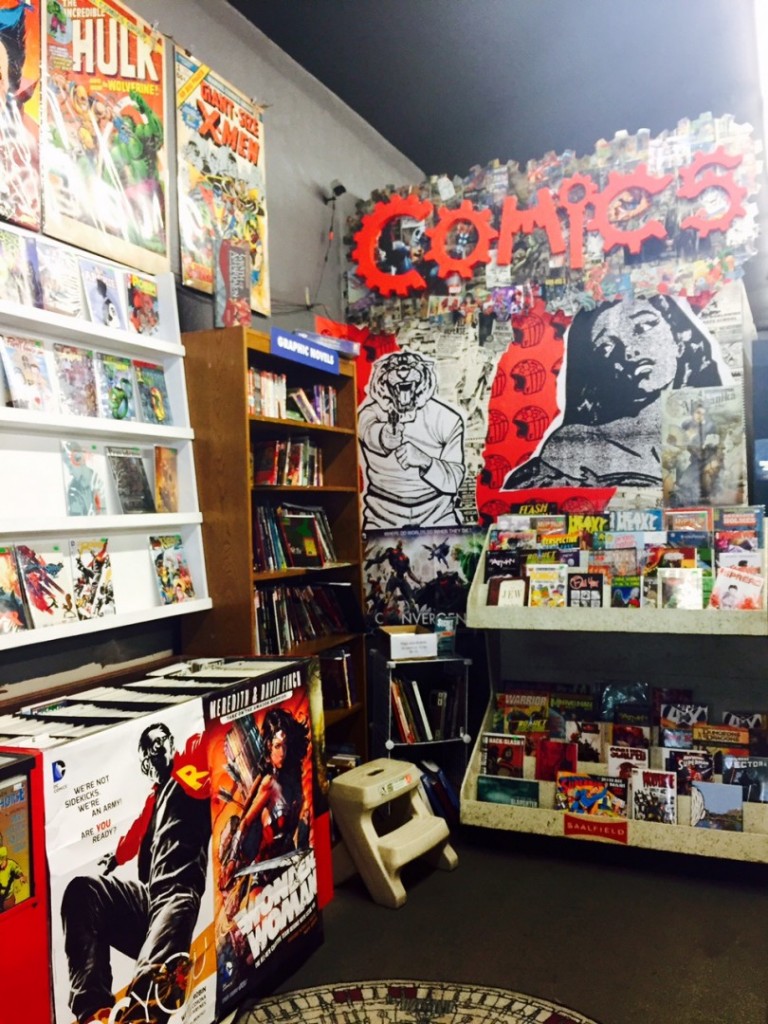 When I walked into the cafe, the first thing I noticed was the eclectic atmosphere. Mutiny Information Cafe is filled with bookshelves, crates of records and tables surrounding the coffee bar that sits in the corner. There are sculptures and figurines lined along the tops of the shelves, and the walls are covered with paintings and posters that seem to be mostly pirate-related (Get it? Mutiny?). Each section of the store is marked by a sign made of wooden cogs.
The book collection itself is varied. Some copies are new, some are used and most are unique. This is not the type of bookstore that holds several copies of all the newest titles (although I did spy a copy of Gillian Flynn's "Gone Girl"). It's better to browse and check out the books that catch your eye; chances are you'll find find a book you would never have encountered otherwise. The prices I saw were all very reasonable, too, ranging from $3-11 depending on the age and condition of the book. Near the front of the store, there is also a section of rare books, first editions and zines that's perfect if you're looking for a special gift for someone (or for yourself).
I also enjoyed the comics and graphic novels section, which has a good selection of newer and older titles without the sometimes intimidating atmosphere of a comic shop. This would be a good spot to check out if you're thinking of trying out comic books for the first time.
Though the main draw of this shop is the books, the cafe also offers records, comics, coffee, pastries and even pinball. In the back corner, there are chess tables where you're welcome to sit and stay, and the built-in coffee bar makes it the perfect place to sit and enjoy your purchase. The shop offers coffee, tea, italian soda and other drinks. Nothing's too fancy, and it's all inexpensive, with prices ranging from $1.95-4.50. If you're not in the mood to read, you can sit at the bar by the window and people-watch as you sip your beverage.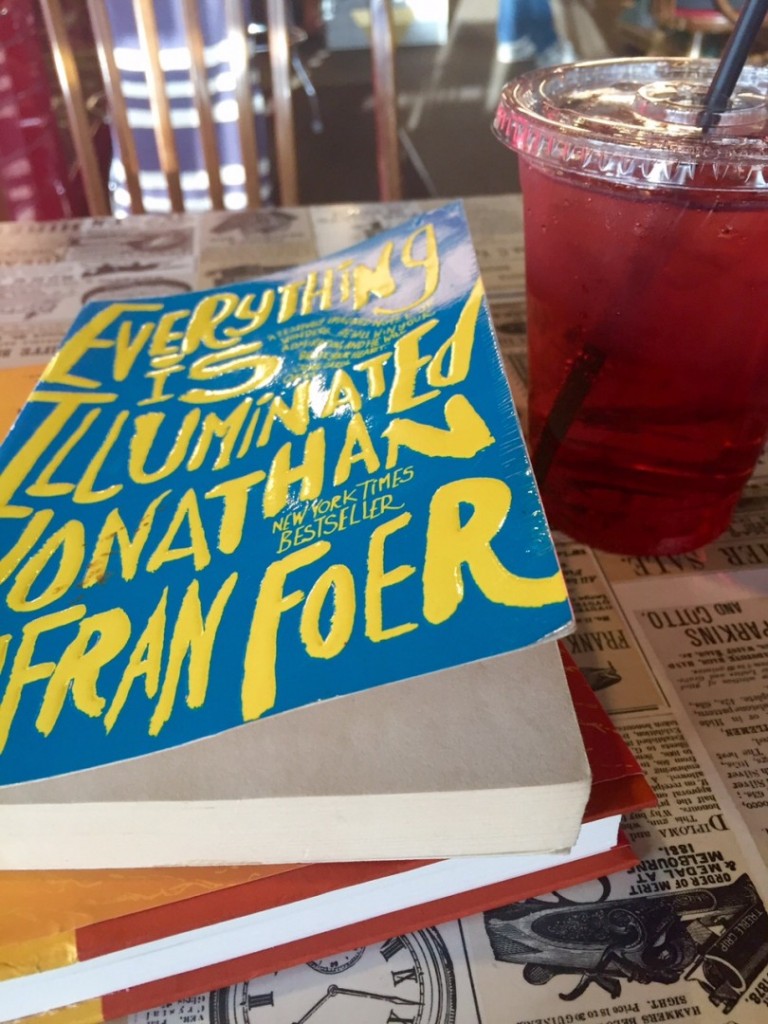 I personally couldn't resist ordering a raspberry italian soda to go with my new books (Which I also couldn't resist; I always leave a bookstore with a lighter wallet). After perusing the shelves for about a half hour, I settled on "Everything is Illuminated" by Jonathan Safran Foer and "Burning Down George Orwell's House" by Andrew Ervin. I'll let you know how they turn out.
As I sat in the coffee bar reading, taking notes and watching my surroundings, I realized what the most unique thing was about Mutiny Information Cafe: it's not just a bookstore, or a record shop, or coffee bar. It's also a community gathering place. It was easy to tell that most of the people occupying the tables were regulars, and the man at the coffee bar (who I'm assuming was the owner) greeted people by name as they walked through the door.
That's probably because, in addition to all of the things it already offers, Mutiny Information Cafe holds community events almost every night of the week. These events range from film showings to open mic nights to live music to comedy hours. As I was leaving, the staff was setting up for a showing of the documentary "Inhabit: A Permaculture Perspective." Check out their events calendar to see what's happening in the next few weeks.
In all, Mutiny Information Cafe isn't just a good place to buy books—it's a great place to read the books you buy, too. So if you're looking for somewhere to spend your money, or a place to spend a few of your summer days, give this shop a chance. You'll be glad you did.