On Jan. 21, members of the University of Denver faculty, student body and outside community members held a program in Anderson Academic Commons entitled "Rewriting Immigration Narratives: A Community Conversation & Call to Action." The focus of the discussions came from a variety of topics related to the theme of immigration difficulties and the hardships of living undocumented in the United States, and ranged from family detention camps to stories of deportation to legal counsel information regarding illegal immigrants.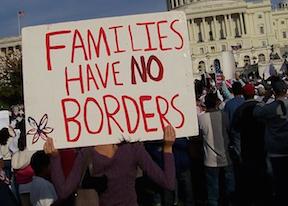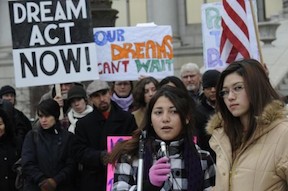 The moderators and speakers for the event included César Cuauhtémoc García Hernández, Sean Ays, Jennifer Casey, Katie Dingeman-Cerda, Jeanette Vizguerra, Erica Chenoweth, Lisa Graybill, Cynthia Rodriguez, Margie Thompson and Tania Valenzuela, along with a variety of other experts in the field.
Hernández began the program with a brief summary of what was going to be discussed. She said that between 2007 and 2013, the number of families put into detention centers rose dramatically, and that three new family detention centers have opened under the Obama administration. These family detention centers are a point of contention, according to the speakers' knowledge of the immigrant community, as they have prison-like conditions and are a source of stress on the families.
Ays told the story of a young Honduran 11-year-old named Daniela who lost 15 pounds over the course of two months in one of the centers as a result of the physical and mental toll the center had taken on her.
The speakers focused primarily on immigrants coming from the countries of El Salvador, Honduras, Guatemala and Mexico.
Some of the speakers themselves—such as Ays, Vizguerra, Rodriguez and Valenzuela—are, or have previously been, undocumented immigrants.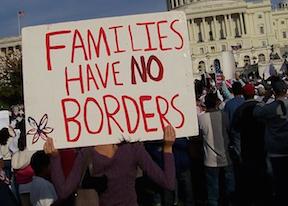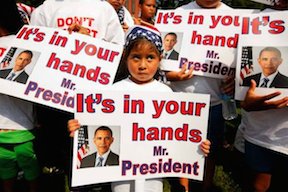 Ays's family, for example, came to the United States as a result of the civil war in El Salvador. They traveled the 6,000 miles and entered undocumented at the Rio Grande, where they then were loaded into a shipping container lined with ice, as the previous group of immigrants had suffered from heat stroke while traveling in the shipping container.
Similarly, Vizguerra is a leader in the immigration activism movement, and has lived in the United States for over 17 years. However, for the past five years, she has been combating her own deportation and subsequent abandonment of her three young, American-born daughters.
Finally, Rodriguez came to the United States from Mexico with her family when she was a year old. In 2010 her father was deported, and then, soon after, her mother decided to leave with her other children to return to Mexico. Rodriguez stayed behind to further her education, and is currently a junior at DU.
According to the speakers, their experiences are similar to the of hundreds of thousands of other immigrants who enter the United States every year, and yet they all have different stories.
"Most are fleeing persecution in their own countries, and they are coming here for our protection," said Casey.
In spite of that, if individuals cannot prove that they would be in harm if they were returned to their country when they are detained by authorities, they go through an "expedited removal" process and are immediately sent back to their country of origin, even if they were child immigrants and have never lived in that country.
The program was intended to make the students and citizens of Denver more aware of the issues surrounding undocumented immigrants in the United States. The speakers strove to achieve that by sharing their real experiences, both from an undocumented view and a citizen's view.
People who are interested in doing more to help this ongoing issue should look into Colorado organizations such as the Colorado Immigrant Rights Coalition, El Centro Amistad, Los Compañeros, Detention Watch Network or the National Network for Immigrant and Refugee Rights.