As this is the last post from Mile-High Soundwaves for the foreseeable future, the only appropriate way to end was reviewing a local show. Luckily, a dream line-up of local artists had one planned for September 10, and what a fantastic, entertaining show it was.
September 10, local space rock group Space Suits For Indians played its album release show at the Hi-Dive, with support from two other of my Denver favorites, The Velveteers and Freaky North. Local band TANX and out-of-staters Patrimony also played, but I'm just covering Space Suits for Indians, The Velveteers and Freaky North.
The Velveteers, a rock and roll duo from Denver, had already impressed me when I saw its set at UMS. However, this set was played at an actual music venue, allowing me to fully take in the quality of the music. The band completely blew me away for the second time. Evocative of work by Queens of the Stone Age and The Kills, the duo's music was both technically sound and artistically thrilling. Demi Demitro, frontwoman of The Velveteers, was a true rock performer—she shredded on her guitar with a passionate, yet controlled fervor that can only come from someone born to play music. Demitro's voice was intense and resolute, and rang out through the Hi-Dive with pure energy that completely impressed the crowd. The Velveteers emanated pure promise and talent, and it's clear that there is much in store for the band.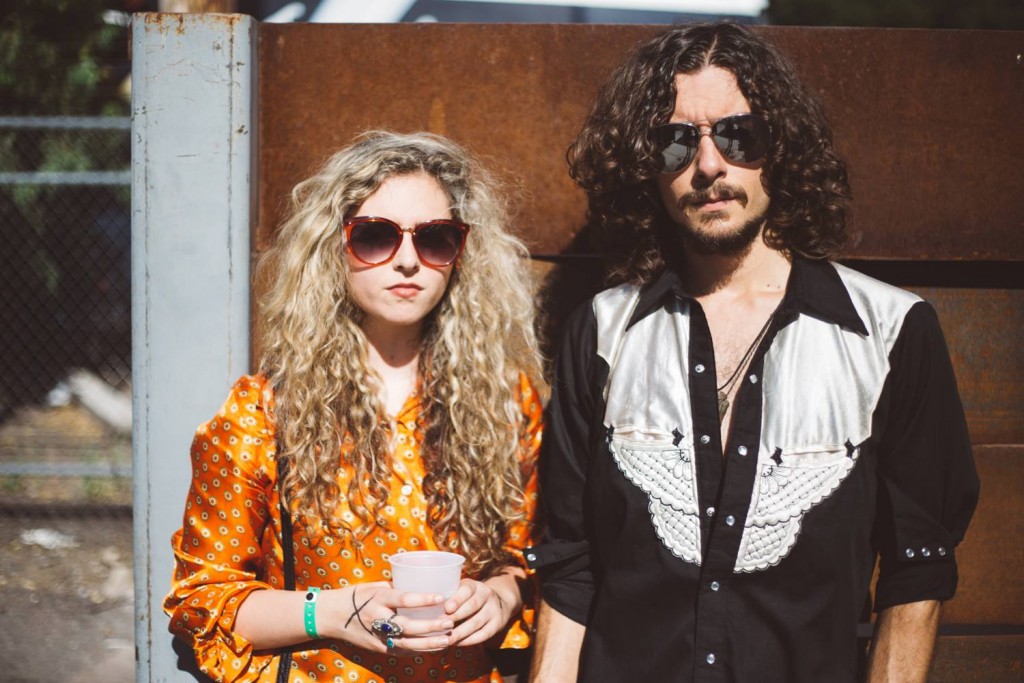 After a fantastic set by the The Velveteers, Freaky North got freaky in the best possible way. After reviewing the band's self-titled EP earlier this summer, I was stoked to finally see the avant-garde group, and I was not disappointed. Freaky North's performance was chock–full of otherworldly instrumentals that sent the audience to another planet. Dreamy vocals occasionally drifted throughout the songs (Freaky North relies heavily on instrumentals in its music), and portrayed feelings of deep reminiscence and experience Freaky North's music didn't even seem like it was played physically by the band—rather, the group's instruments served as a mere outlet for music coming from another dimension, another universe solely occupied by the members of the group. That didn't mean the audience couldn't understand and appreciate the music—instead, the crowd was offered a place inside Freaky North's own little world.
Last up was headliner Space Suits For Indians. I hadn't seen the band yet, but they were on my list of local favorites to definitely see, and this couldn't have been a better show to go to. To say I was simply impressed with the band would be an outright understatement—Space Suits for Indians played some of the most captivating music currently coming out of Denver. The band's music, similar to that of Pink Floyd or even Radiohead, was gripping and seemingly effortless as it spilled into the audience.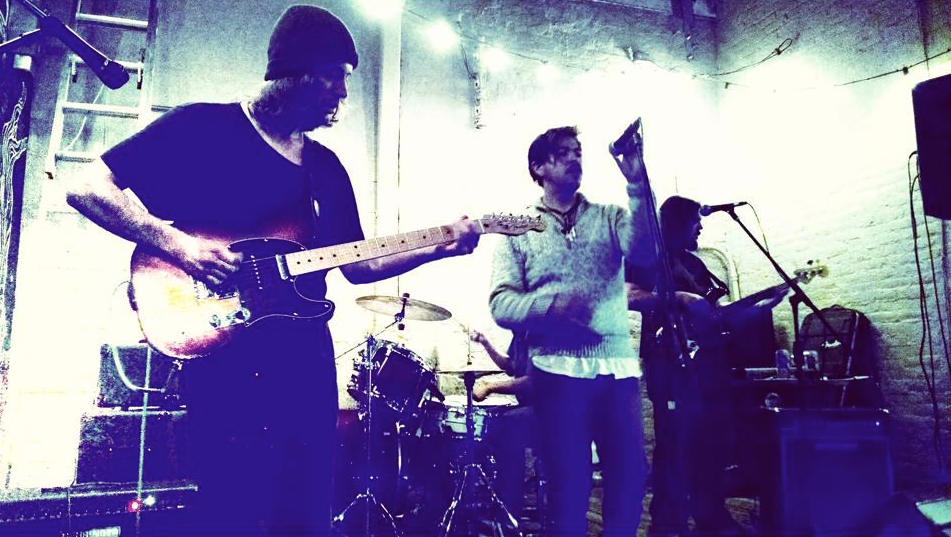 The somewhat melancholy crooning of singer Julio Alejandro was truly enjoyed by the all, and his stage presence was especially intriguing. Alejandro was mysterious and just unavailable enough to keep everyone interested. Guitarist Kyle McQueen was nearly silent the whole set, but his guitar playing spoke for him; McQueen's skills were compelling and robust, and his almost total silence added a sense of deep thought and pensiveness that settled over the venue.
While McQueen was silent, bassist Geoff Stolte provided entertaining conversation with the crowd, and added a humorous edge in addition to his significant bass performance. Stolte reminded us that while Space Suits for Indians was profound, the band doesn't take itself too seriously.
Drummer Greg Wilson also added notable drumming, and was exceedingly impressive during instrumental parts of the night. Colorful and psychedelic art was projected against the back wall behind the band, elevating the performance to new heights. Overall, Space Suits For Indians is a serious talent that expresses power and leaves an impression of reflection after one sees the band's performance. If I could sum up Space Suits For Indians in three words, they would be contemplative, unshakable and brilliant.
In conclusion, this has been one of my favorite local shows to date, and it was a perfect last concert for Mile-High Soundwaves. Give Space Suits For Indians' album a listen on BandCamp, and don't forget to listen to Freaky North and The Velveteers as well.