Comfort food lovers, rejoice. A joint to satisfy your cravings without making you feel guilty has opened up close to campus, and frankly, it's awesome.
The Post Chicken and Beer, which opened Jan. 18, serves upscale but affordable fried chicken and other Southern dishes for brunch and dinner. An offshoot of the Post Brewing Company in Lafayette Colo., they also boast a wide selection of local drafts, whiskeys and cocktails.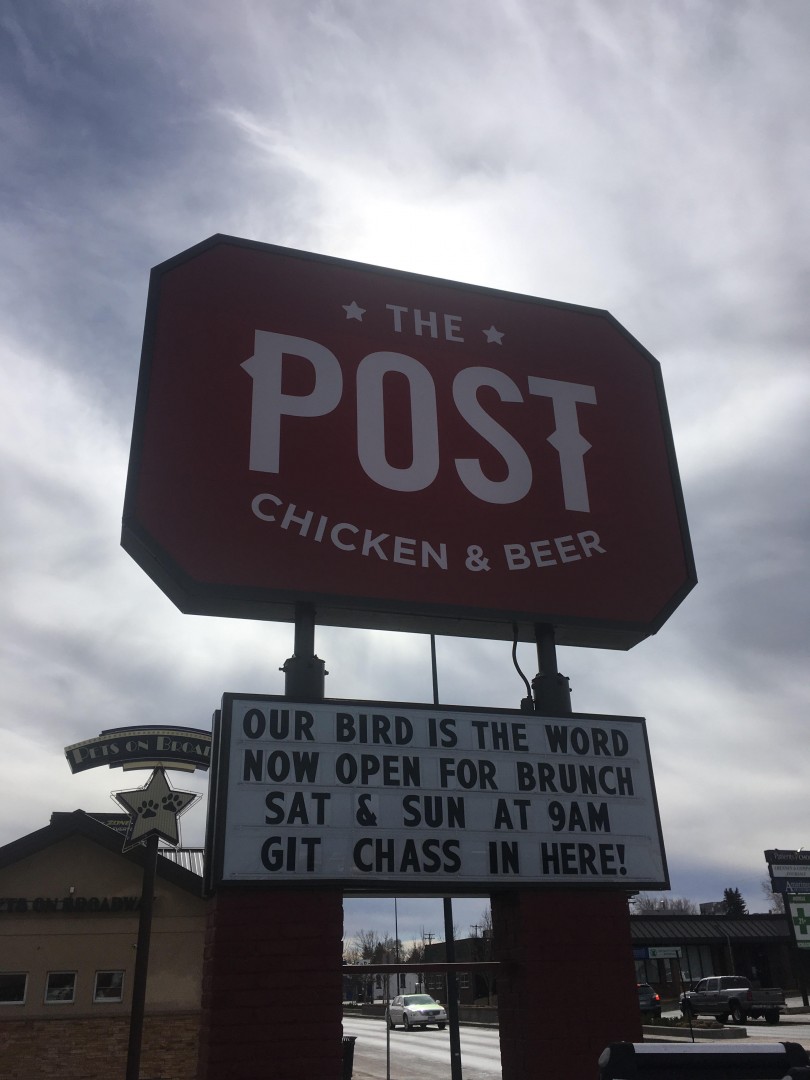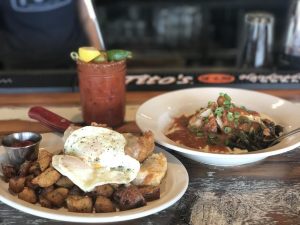 Though not exactly within walking distance from campus, it only took a five-minute bus ride to get to The Post. There was a sizeable 20 minute wait for brunch at about 1 p.m., which was probably to be expected given the buzz about the place. However, the remarkably friendly wait staff was visibly working hard to ensure that everyone could be seated as quickly as possible during the rush.
The rustic yet modern, hipster-lumberjack vibe of the decor matched that of the food. Lights built into lumber logs and a mounted deer head with a baseball cap were quaint additions, and some pretty fun artwork was on display, which made up for the less-than-scenic view of beautiful South Broadway.
A sense of casual humor pervaded and enhanced the friendly atmosphere, as well. After being exhorted to "getchass in here" by the sign outside, one will notice item names like the "Man-mosa" and the "Hippy-ster Bowl" and kids' coloring pages that say "I love you more than fried chicken!"
Our waitress started us off with taste testers of the Post's brews served in mason jars. I tried the Townie Ale (a light and bright amber beer), the Imperial Stout (a thick dark beer that was one of the two "rotators," which are premium beers on tap that change regularly) and an Elkhorn Traditional American Lager, a bold and delicious middle ground that proved to be my choice.
For entrees, we decided on the Chicken and Waffles and our waitress's recommendation, the Southern Spank (both $12). Naturally, the chicken was the star of the show. Cooked to perfection with a crispy but not greasy breading, it left virtually nothing to be desired. While I personally was expecting more of the grease-tastic quality of fried chicken that I have a soft spot for, I was also grateful that it was probably much healthier than my usual fare and didn't leave me with a heavy stomach afterward.
The cornucopia of a plate known as the Southern Spank consisted of a fried chicken breast, cheesy grits, collard greens, pork shoulder, "smoked tomato goodness" and an egg over easy.
Though I was initially put off by the way all these great ingredients mushed together into a kind of casserole, I came to enjoy it; the bitterness of the greens, the unique taste of tomato and heartiness of the chicken shone through.
The Chicken and Waffles was just as delicious as a fan of the traditional dish would expect, but with the added bonus of a delightfully spicy chile-cherry chutney.
This combination of tradition and flair was characteristic of most of the menu options for both brunch and dinner (the two menus were fairly similar, aside from dinner sandwiches and specials). Chicken Fried Steak ($13) and Huevos Rancheros ($10) sat comfortably on the menu next to a bowl of beer-soaked shrimp and grits ($16) and Kale Salad ($6/$10).
Upon another waitress's suggestion, we closed off our brunch with a plate of cinnamon sugar donut holes (five for $5) with a side of maple whipped cream. Not too sweet and featuring a crispy outside and soft inside, they were hailed by my companion as the highlight of the meal.
All in all, The Post proved to be a fun, delicious and surprisingly affordable place to share a real meal. If you're a fan of high-quality Southern food or beer, "getchass" in there.
5/5 stars
Price: $$
Located on 2200 S Broadway.
Hours:
Dinner 4 p.m. – 10 p.m. daily
Brunch 9 a.m. – 2:30 p.m. on weekends. Happy Hour 4 p.m. – 6 p.m. on weekdays.