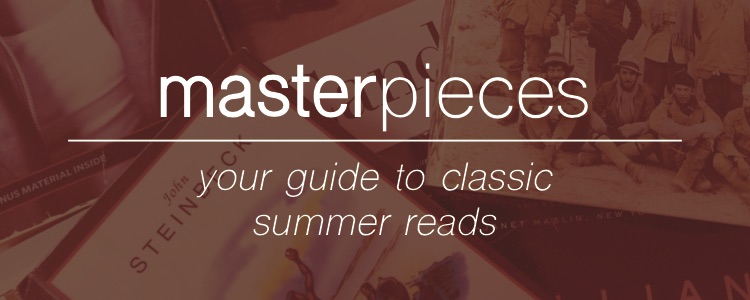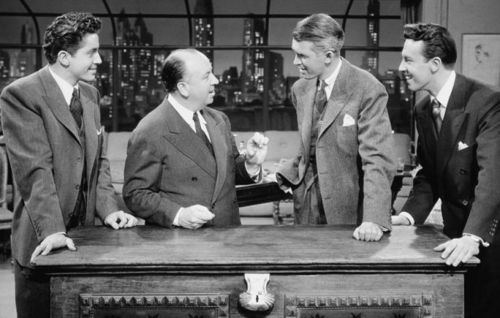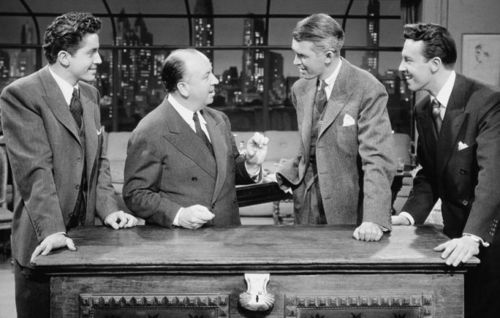 It's probably obvious from reading my previous posts that the majority of my literature and film exposure has come from school (shout out to DU and good old Canandaigua Academy) and this post will be no different.
I took a class in high school called "Films of Alfred Hitchcock" in which we watched Hitchcock's most noteworthy movies. After being dubbed a "Hitchcock Aficionado" by my teacher, I initially considered writing this blog solely on different Hitchcock films, but perhaps that will come next summer.
Regardless, I've been looking forward to writing about one of his movies since I started this blog—I just haven't been able to decide which Hitchcock original to discuss.
I could go with a black and white film, a color picture, a silent film, or of course, one of the obvious hits like "Psycho". Eventually, I decided on one of my favorites from class, Alfred Hitchcock's "Rope".
This film is not as well-known as others, but it's one that has always stuck out to me, so much so that I bought a "Rope" poster for my dorm room.
It was released in 1948, which was about right in the middle of Hitchcock's filmmaking career. The movie was based on a play inspired by a real 1924 murder, as it follows the night of two young men seeking to commit the "perfect murder." Brandon (John Dall) and Phillip (Farley Granger) see themselves as superior, so they kill a former classmate with a rope just to prove that they can. Loving the suspense and excitement of it all, the men throw a dinner party immediately after the crime.
Testing fate, they even invite the dead man's family and serve the food off the chest in which the body is hidden. "Rope" also stars James Stewart, who plays Rupert, the old schoolmaster and apparent inspiration of Brandon and Phillip. As the night unfolds, Brandon gets cockier about the "artistic" murder he has committed, while Phillip begins to lose himself with guilt and paranoia.
It's an exciting and suspenseful movie, one that leaves you wondering at every turn whether or not the truth will come out.
For those of you who don't know much about Hitchcock, he strove to make every film in his own signature style but also wholly unique from his other movies. "Rope" is no exception. It is Hitchcock's first Technicolor film, and it is famous for its innovative style—"Rope" was filmed rather like a play, in one setting and in real time. It is edited to appear as though it takes place in one single shot, with the camera moving around like its own entity.
The so called "experimental" film was met with fairly good reviews, barring some controversy about the content and supposed homosexual undertones. I very much enjoyed it though, finding it suspenseful and artistically interesting.
The fact that it was created in the 1940s says nothing about the quality of the film; it doesn't feel old or outdated, the acting is fantastic, and out of all of the Hitchcock films, (and there are more than fifty to choose from), "Rope" has stuck with me.
If you're looking for a classic, I highly recommend finding this film to watch over break. If you enjoy the style of the "Master of Suspense," I'd also recommend "Rebecca," "Strangers on a Train," and "Spellbound" as other top Hitchcock movies, besides the relatively newer hits like "Psycho," "The Birds" and "Rear Window."
Thanks for reading! Stay tuned for my next post about a holiday masterpiece pick.