In the weeks leading up to my departure from the U.S., people kept asking me if I was excited. Nine times out of 10, my response was, "I will be once I get there." It was very difficult for me to have much anticipation due to the stress surrounding all of the travel ahead.
On Thursday June 30, I left Chicago on a four hour flight to Los Angeles. Be careful with the whole 50 pound bag limit or you might find yourself shoving extra things into your carry–on at the last minute.
After a two hour layover, I had my 15 hour flight to Melbourne, Australia. To help me adjust to the time change, I wanted to only sleep the second half of the flight to Melbourne. That way, I would be sleeping when it was nighttime in Australia and I would be awake in the morning when the plane landed. I stayed awake for the first three hours of the flight and watched "The Big Short". Fortunately, I was able to sleep for the next nine or so hours pretty well—as well as one can sleep on a plane, at least. Thankfully, I had my little stuffed husky to keep me company. For the remainder of the flight, I watched "Zootopia", ate some great airplane French toast and tried to emotionally prepare myself for what was about to happen.
After landing in Melbourne, I had to collect my luggage before going through customs. Turns out, it is a lot of work dragging around a 50 pound suitcase and heavy duffel bag at the same time. One thing that I really have going for me that some students studying abroad might not is that they actually speak English here. I have no idea how I would have found my way around if the airport signs were in some other language. Kudos to those taking on an even bigger challenge than I am.
I only had one flight remaining and thankfully this one only took one hour. We boarded the small plane to Hobart from the tarmac and I spent the short flight looking out over Australia. As soon as I could see the ocean, everything seemed perfect and I was finally excited to be here. When we flew over Tasmania, and then over Hobart, I swear I have never seen a place more beautiful. The ocean is surrounded by stunning mountains on all sides and everything was blue and green. It truly was a perfect introduction to my new home.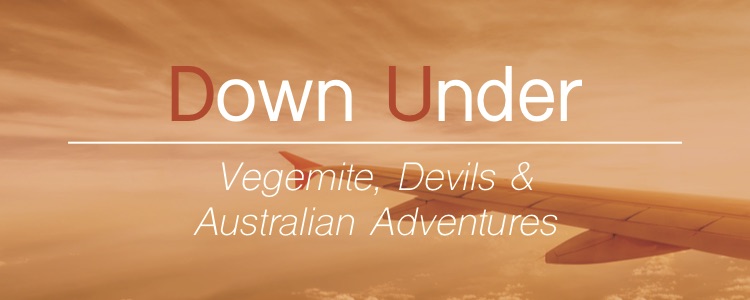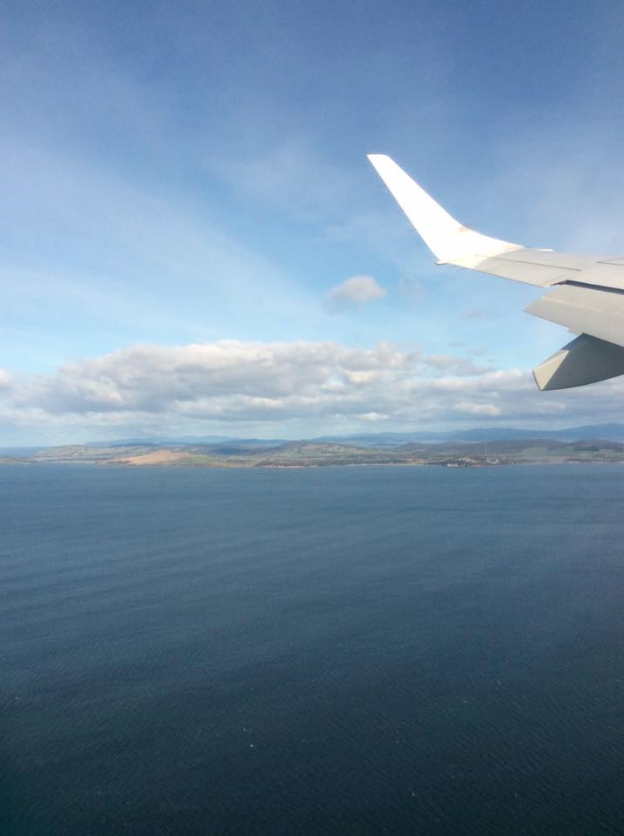 I was greeted at the airport by people from the university and they drove me up the giant hill to my new dorm. On the way to the dorm, we drove past a phone store and a Target—both places I needed to go. So, after I dropped my stuff in the dorm, I decided to head out and try to find my way back to the stores. Since my phone wasn't working, I had to try to find my way there with only my memory. Turns out, my memory is bad and my sense of direction is worse, so I ended up getting pretty lost. Fortunately, the people here are friendly and they pointed me in the right direction.
By the time I got back to my dorm (I got lost a few more times), it was about five p.m. and since the sun was already down, I put my new sheets on my new bed and passed out after the longest day(s) of my life.