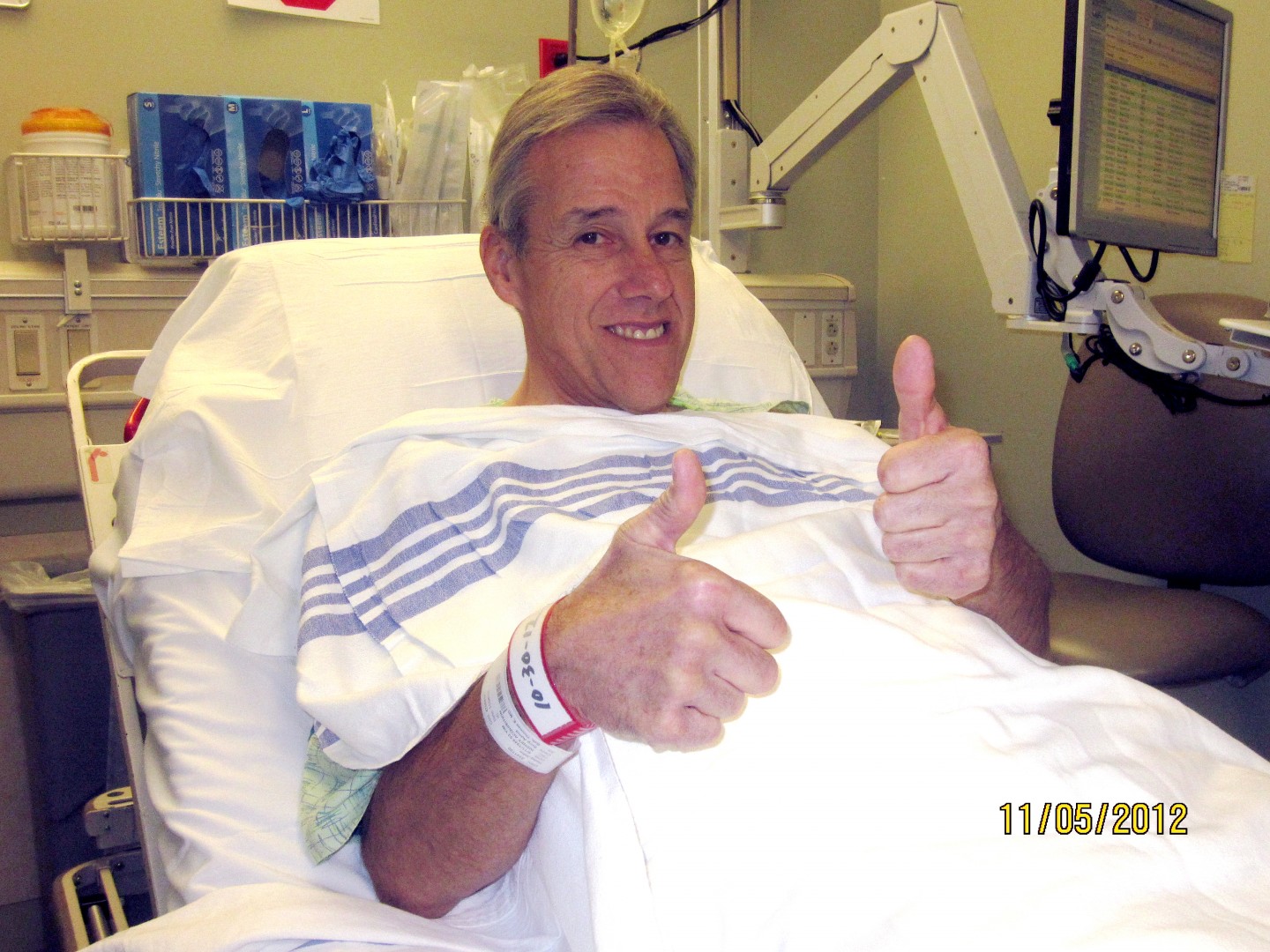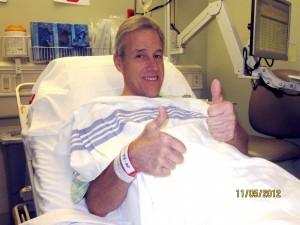 The popular saying "pay it forward" has a whole new meaning for kidney chain donors. A kidney chain is started by a Good Samaritan, which is a non-directed donor who donates to a stranger; whoever receives the kidney from the initial donor has someone donate a kidney to the chain on their behalf. This way the chain continues to others since people are willing to participate on behalf of someone, because this act of kindness saved their loved one.
John Haag, 60-year-old Internship Director of DU's Career Center, took up this mission last November. His inspiration began back in December 2009, when an email was sent to all faculty and staff of the University by the Dean's Office in the Daniels College of Business. The email said, "At this special time of year, we gather with family and friends to celebrate the season and give gifts of love and appreciation. During this time of giving, the Daniels' family asks that you or someone you know consider giving a gift of another kind. A member of the Daniels Faculty/Staff is in need of a kidney transplant and is searching for a live donor. We recognize that this is an extraordinary request and thank you for your consideration."
Ron Kucic was the DU faculty member that sparked Haag's generous act. Kucic worked as a professor in the Daniels School of Business in the accounting department for 35 years. He was head of the School of Accountancy for 14 years before he recently retired.
His kidney began to fail in April 1994, from the genetic disorder called Polycystic Kidney Disease, which also took his father's life at only 46. Kucic was on dialysis, a blood cleansing procedure, for five years before receiving a kidney transplant from a cadaver which lasted him about 13 years.
Kucic chose to retire because although he worked while on dialysis for many years, it was becoming hard for him to travel to fundraise as the director job needed. Many times he would have to sit down and teach. To that he said, "that wasn't my style."
"It's harder on my family than it is on me … I literally almost died and they told my kids and wife I wasn't going to be there the next morning," said Kucic. "But for whatever reason I recovered … I woke up and asked for a sandwich and everyone was gathered around me giving me strange looks."
Having been a blood and platelet donor for over 27 years, Haag felt called to help Kucic; however, he did not have the needed blood type to donate his kidney to his fellow faculty member.
But Haag did not stop there; he wanted to do more of what he could to help other people in the same situation. He began to do a lot of research.
In this research he found that, according to the United Network for Organ Sharing, 90,000 people in the U.S. need a kidney transplant, but fewer than 17,000 receive one each year. As a result about 4,500 people die each year waiting for a kidney. His continued research lead him to an organization called the NKR (National Kidney Registry), a nonprofit originating in Long Island, N.Y., where each donor or recipient is one link in a kidney chain. It was started by Garet Hil, a man whose daughter needed a kidney transplant at age 10.
Haag wanted to be a part of kidney chain like this; however, at the time the NKR did not have a relationship with any hospitals in Colorado. He talked to Porter Hospital about possibly starting a chain up; waiting for their response, he got all the tests done to make sure he was healthy enough to donate a kidney. After waiting for two years, Haag found another avenue through through the University of Colorado Hospital/Anschutz Medical Center. They were able to do kidney chains but not through the NKR; they worked with another organization called the Alliance for Paired Donation (APD).
In September 2012, Haag was notified that his kidney was a perfect match for someone near Salt Lake City. As kidney chains require, someone on the receiving end must find a donor to replace the kidney they are taking to keep the chain going.
After writing a letter post-transplant, Haag found out his kidney recipient was a 34-year-old man. This man has two children, a five-year-old daughter, two-year-old son and is expecting twins this June. This would be his third transplant. He was born with a blocked urethral valve and received a kidney from his grandfather at age 10. At age 16, he received another kidney from his father.
After many treatments for viruses and bacteria, the medication had a harsh impact on his kidney and because of his high antibodies, none of his friends or family was able to match. Having a high antibody count means that the immune system is not strong enough to defend itself against viruses.
Haag's kidney was removed Nov. 6, 2012 and given to the recipient soon after. The recipient's aunt, 51, offered her kidney to the chain. It was transplanted to a patient in Denver, at Anschutz/University of Colorado—the day after Haag's kidney was removed.
"Some people have commented how wonderful it is that I am donating a kidney and I very much appreciate their thoughts and comments," said Haag. "But I get a lot out of this as well … [From experience] I know how much psychological benefit the donor gets from helping someone else."
Although Haag was unable to help his colleague, Kucic sent him a note thanking him for donating to the other person in need.
"It was a great thing John [Haag] did, I wish more people would do that," Kucic said.
Haag hopes to urge others to be involved and make a difference in someone's life, in any way possible.
"While I am not seeking attention by sharing this account … I do hope that reading it inspires people to get involved in helping someone else in a way that fits for him or her," said Haag.
Kucic calls himself a survivor: "I just keep going, that's just how I am."