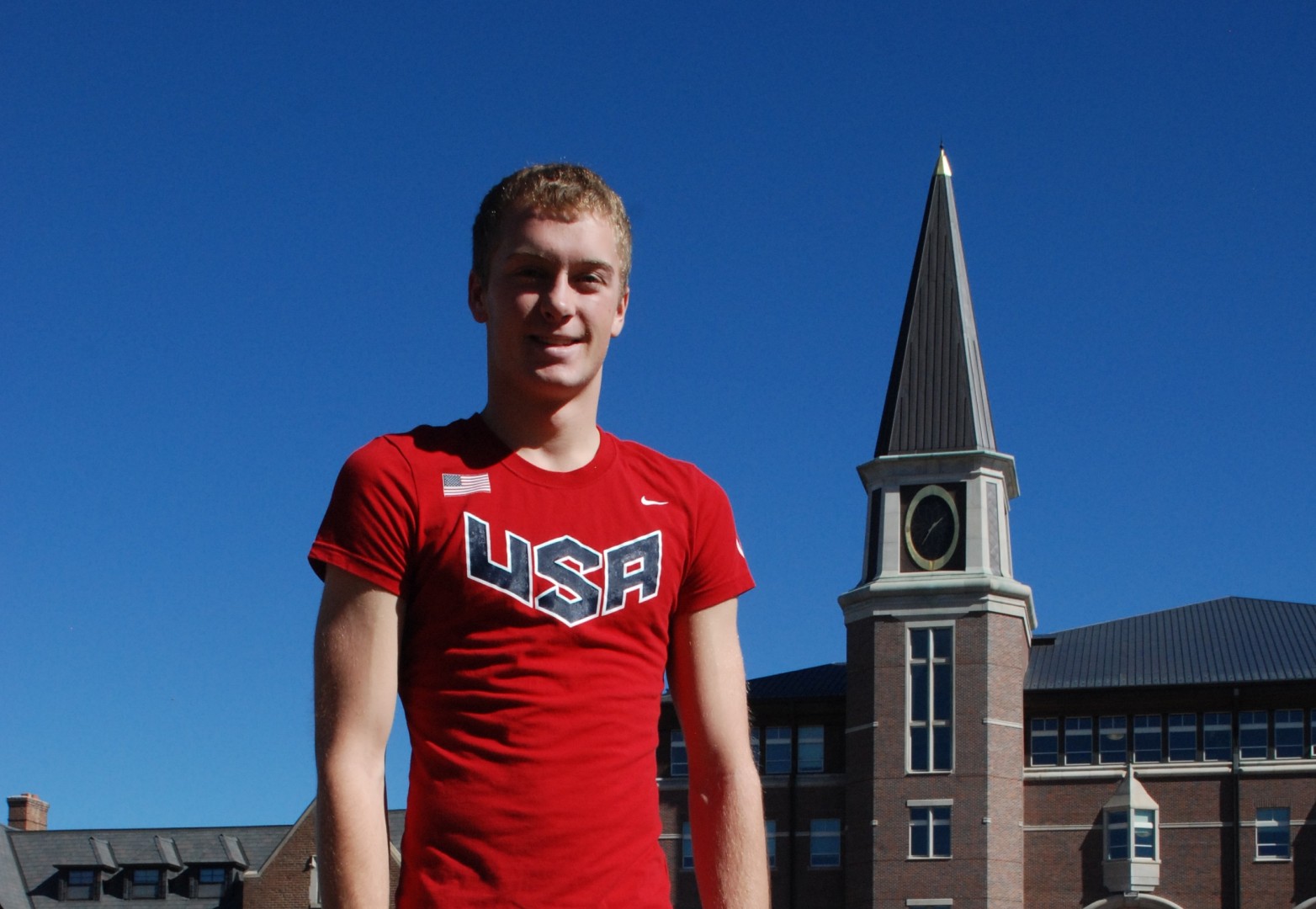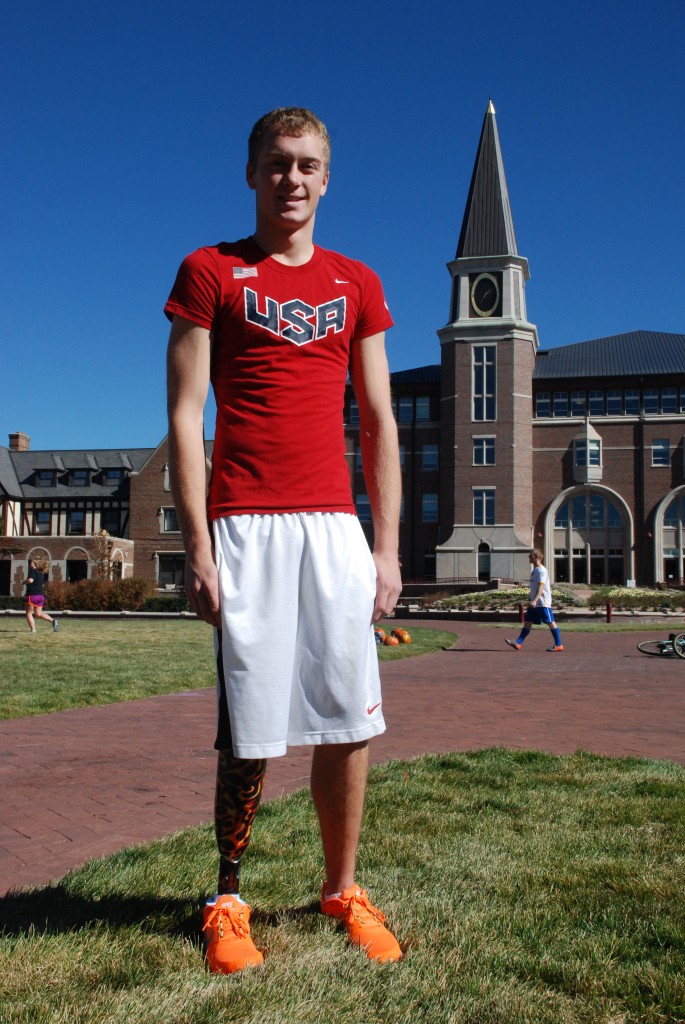 When Jamie Stanton was only six months old, he was diagnosed with fibular hemimelia, which is a growth deficiency of the fibula, and received a Syme's amputation on his right leg. Today, his prosthetic leg joins at the hip socket.
"My parents played a huge role in my younger years because they treated me like a normal kid. And growing up with normal people all the time convinced me that I was no different. I don't even consider myself handicapped," says Stanton.
Before attending DU, Stanton was part of the Varsity ski and golf teams at Rochester Adams High School for all four years and served as Varsity captain for both his junior and senior years.
Stanton is also a recipient of the prestigious Willy Schaeffler Scholarship for disabled athletes at DU. Named after former pioneers ski coach, Willy Schaeffler, the scholarship provides financial assistance to a disabled athlete of outstanding character, academic achievement and athletic performance. The scholarship covers the full cost of tuition, room and board and other fees, including studying abroad.
"DU has been such a great experience so far. I would have never got here without the support of my family, friends and coaches," says Stanton.
Currently training with the National Sports Center for the Disabled (NSCD) and the U.S. Development Team, Stanton has given much credit of his success to the encouragement and inspiration from his coaches, Erik Petersen and Kurt Smitz.
"After I won the State Championship for skiing in Michigan, I started getting some notice, and Petersen contacted me to train with him up in Breckenridge and Winter Park. My level of talent completely took off from there," says Stanton.
Behind the goggles and off the powder, Stanton still holds his academic success high in his priorities. Maintaining a 3.5 GPA all through high school, he plans to continue that trend into college. Stanton is an undeclared major, but is leaning towards a degree in finance or accounting.
"From sports to school to life in general, I've looked up to many people. One of the most inspiring figures in my life has been Steve Yzerman, the former captain of the Detroit Red Wings," said Stranton. "Every time I saw him on TV, he was all about the team. His attitude was always positive and so down to earth."
With ski season opening last week, Stanton is excited to take the hours he's spent in the weight room and put the results on the slopes.
"Being in a such a high-profile position has taught me many things. I've learned that I cannot ever let down because I am constantly being held to this caliber," said Stranton. "And I've got eyes on me all the time, so my image is especially important. Making the right decisions and sacrifices are huge."