After a 1-0 victory at Kansas on Friday evening, the Pioneer women's soccer team traveled to Texas and posted a 3-3 tie in double overtime against the Longhorns on Sunday night, improving to 6-2-1 on the season.
In her 66th game as a Pioneer, senior goalkeeper Lara Campbell shut out Kansas on the road to cement her legacy as the winningest goalkeeper in school history. Campbell, who now owns a career record of 51-13-3, turned away five shots on her way to the clean sheet, facing one true test in the form of a 25-yard free kick.
"She [Kansas forward Whitney Barry] was getting ready to strike it, and I was assuming she was going to put a cross in, but she ended up shooting," said Campbell. "Thankfully I grabbed it while I was diving and smothered it."
Head coach Jeff Hooker has watched Campbell develop over the course of her career and had high praise for the keeper.
"She has really grown as a leader," said Hooker after Friday's game. "All of her qualities came out last night. She said some awesome things at halftime that I think really helped the younger players and helped motivate them."
Two of those young players were freshman forward Taylor Ivins and freshman midfielder Francesca Garzelloni, who had an immediate impact on the team. While Garzelloni has been hindered of late by injury, both Campbell and Hooker appreciate the impact that each player has been able to make.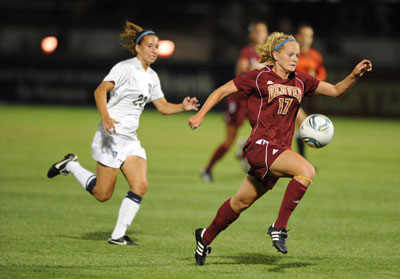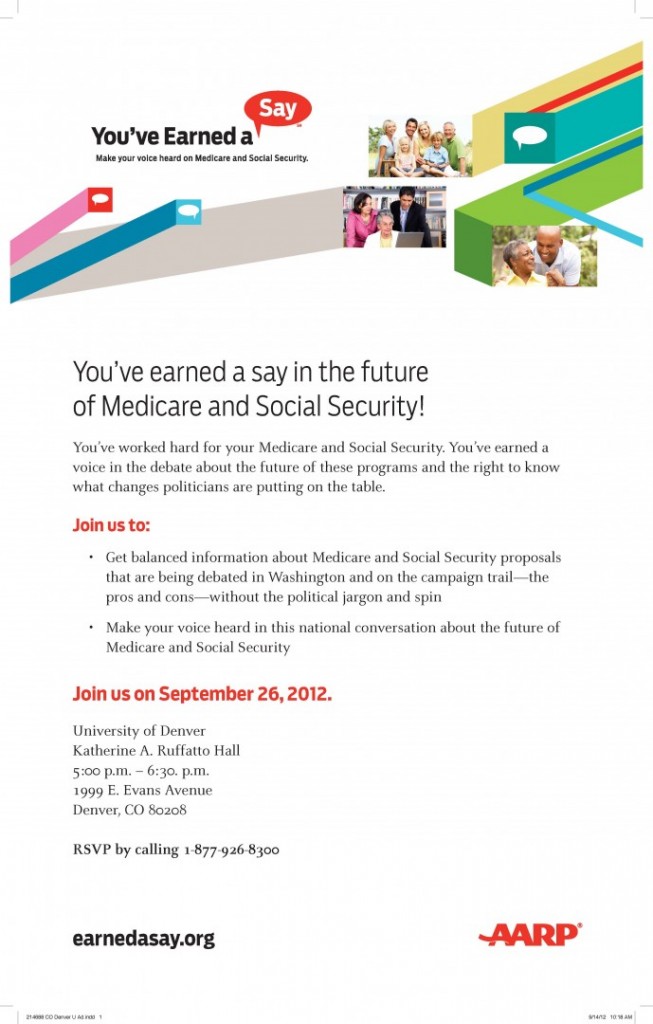 In six games, Ivins has contributed two goals and "has given us a lot of speed up top," according to Hooker. In addition to the freshmen players, another new face has already begun to contribute to the Pioneer cause. As of Saturday, sophomore midfielder Lydia Harlan, a transfer from Denison University, had played in all eight games, starting in five.
While the new players have all helped make an impact, Friday night in Lawrence belonged to the seniors. With Campbell recording the clean sheet with an organized and resilient backfield, it was senior forward Katy Van Lieshout that put home the winning goal in the 18th minute.
The goal came off a set piece by sophomore midfielder Sam Herder, who sent a ball that was deflected by junior midfielder Nicholette DiGiacomo to Van Lieshout, who volleyed in her second goal of the year from the six-yard box.
The goal was all that Campbell would need to record her 25th career shutout.
"My team has worked really hard to get to this point," said Campbell. "It is definitely a team accomplishment more than anything. It's something really for all of our team."
After their game in Kansas, the Pioneers traveled to Austin, where they recorded a 3-3 tie against the University of Texas. After being down 3-1 with roughly 25 minutes left to play, Denver was able to rally behind goals from DiGiacomo and junior forward and leading goal scorer Kristen Hamilton. Both connected in the 84th minute to level the game. Denver also earned a goal from senior forward Kaitlin Bast to tie the game at one in the 32nd minute.
Two periods of overtime did not bring forth a winner, so the Pioneers left Texas with a season record of 6-1-2.
"We showed a lot of character on the road today against a very good Texas team. They have some very, very talented players," said Hooker. "I'm just so proud of how we continued to battle tonight. We had goals coming from everywhere, and showed a never-ending willingness to attack."