Boxcar coffee roasters is originally a Boulder gem whose Denver translation hits high marks for style, and pretty good marks for coffee. A visit to the Boxcar website will entice you into a visit with promises of life-changing pastries. While this may be true of their Boulder location, their location tucked into the downtown art district offers beverages and biscotti and that's about it.
My hopes were high and my sights set on a really good cappuccino, I was surprised to find that much of what Boxcar Roasters has to offer is the location that it is in. This Denver branch is housed in The Source, a converted warehouse space that serves as a hub for local pop-ups within the art district that breathes millennial spirit. Amongst the exposed brick and metal rafters, the Boxcar Roasters pop-up is sandwiched in between a street taco restaurant and an artisan cheese storefront with a bakery and flower shop right across the way. There is a massive seating area in the middle of the space that encourages window shopping while you enjoy your drink.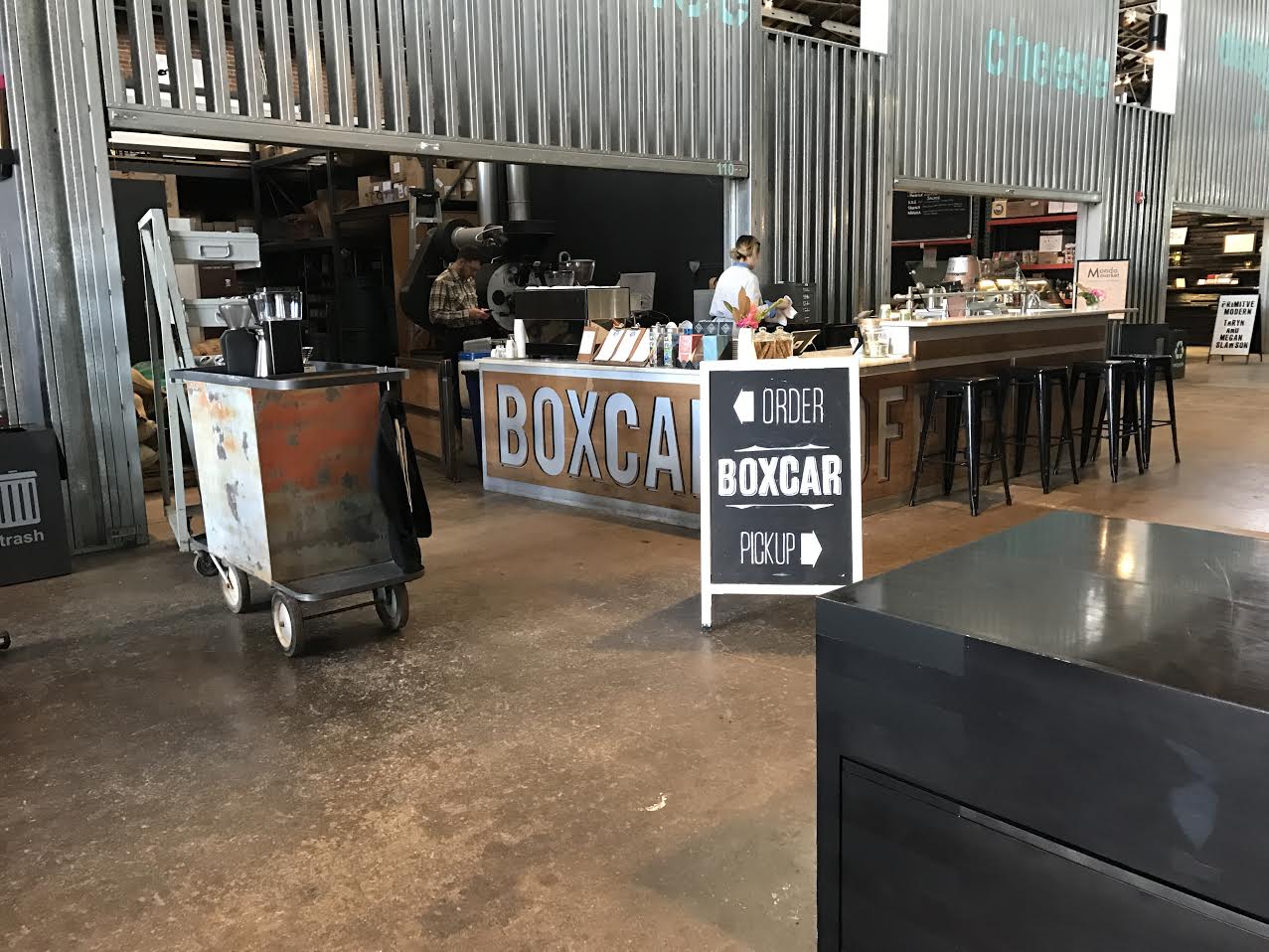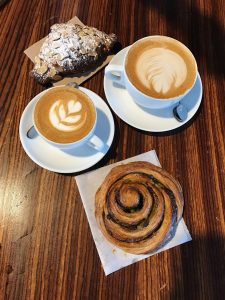 If Boxcar Roasters was the reason for your trip to this gem in the art district, they would deliver with a good cup at a reasonable price. The baristas take the time to pour each latte and cappuccino with the signature leaf design ensuring a photo worthy caffeine fix. A huge plus for this location is that they offer vegan milk options. Every one of the three people in line in front of me asked for their drink with almond milk, to which the baristas happily complied.
Boxcar Roasters offers the standard selection of espresso beverages, but they do have their own take on coffee classics with a Root Beer Latte. If you are wondering how root beer tastes in latte form, I would say the best description is that it tastes like a melted root beer float. A super sweet option for the more adventurous customer, and perhaps one who strays away from the bitterness of traditional coffee drinks, the Root Beer Latte was good but too sweet for my palate. 
Overall, I would give Boxcar Roasters four stars and recommend giving it a try. The Root Beer Latte is a unique menu item and their prices are reasonable. Plus, it is easy to make an experience out of your trip by taking a walk to the bakery right across the retail space to pair your coffee with a unique treat like a pistachio-chocolate pastry. Boxcar is definitely a coffee house that screams cool, but I find myself tracing my affinity more towards their choice of venue rather than the menu items themselves.