"If your coffee needs doctoring, it must be broken," reads Black Black Coffee's motto. This unique slogan holds true to the trendy and one-of-a-kind coffee shop which will surely fill your espresso fix and trendy coffee shop needs.
If you are looking for an escape from all the stress and anxiety of campus, Black Black Coffee is a short 25-minute drive to a study-friendly spot where you are sure to be productive while sipping on your favorite coffee drink. On a bright and bustling morning, smells of delicious drinks and breakfast foods drift around the quiet spot. It's nothing short of perfect.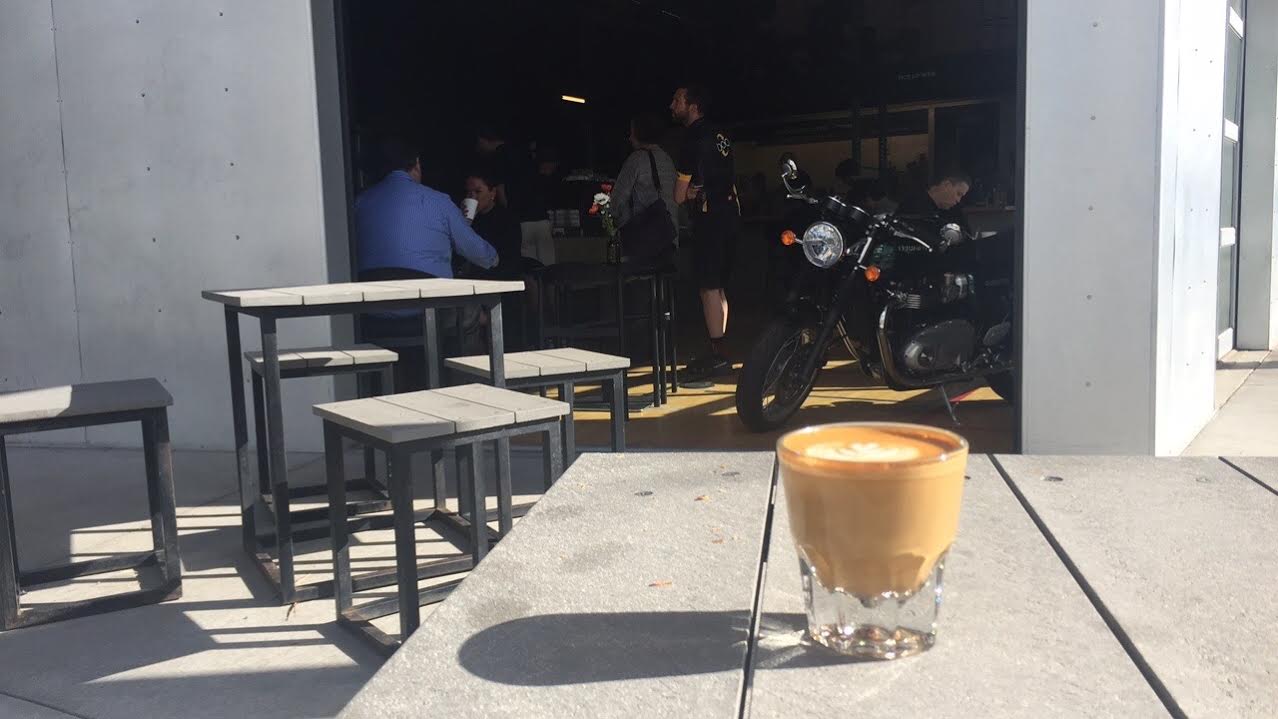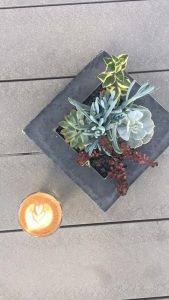 Black Black Coffee opened two years ago when the owner, Joshua McNeilly made a goal "to create an experience that will get people more intimate with their coffee, as well as facilitate approachability with your barista and kitchen staff."
This holds true as all baristas and chefs explain to their customers why their drink or food selection is so special. When questioned on what makes Black Black Coffee different from other shops, a friendly barista behind the counter explained, "We try to bring in the best roasters from around the country to make our coffee drinks so delicious and unique. It's not really the skill of the barista—well a little—but mainly everyone loves our brews and espresso because of our selection of roasters."
He proceeded to make his favorite drink, a cortado with Flapjack Roasters coffee beans out of Houston and organic 2% milk. Black Black Coffee continues to achieve is goal, as it reveals incredible customer service, a unique and wide range of coffee roasters and an appealing, industrial-themed space.
Black Black Coffee emphasizes their favorite and most popularly-used roaster brews and espressos from around the country: Sweet Bloom—Denver, Middle State Coffee—Denver, Commonwealth—Denver, George Howell Terroir—Boston, Parlor—Brooklyn, Cartel—Phoenix and Penrose—Denver.
Their menu is basic to many coffee shops, with black and cold brew coffees ranging from $3.00 to $5.00. Espresso drinks are offered, including macchiato ($3.75), cortado ($3.75), cappuccino ($4.00) and latte ($4.00). Non-coffee drinks offered include chai ($4.00), hot chocolate ($4.00), Tea ($3.50) and kampuchea ($4.00).
Black Black Coffee is also known for their pristine and delicious kitchen, which produces fantastic breakfast foods, sandwiches and salads (all under $10.00).
With large and sunny outdoor seating, customers meet with friends and colleagues to catch up on work while soaking in the sun's rays. Others sit at the bar and watch their food and drinks made right in front of them. The loft seating offers a quiet space for studying, while others enjoy the tasteful music that fills the store. Dogs are welcome and freely beg for attention and food, which brings a smile to all customers enjoying the peace Black Black Coffee & Kitchen offers.
5/5 Stars
Cost: $
Suggestions: (Drink) Cortado or Kampuchea
               (Food) Breakfast Burrito or "The Farmer" Salad
Location: 459 Ringsby Ct, Denver CO
Hours: Monday-Friday: 7:30a.m.-2:30p.m.
         Sunday, Saturday: Closed