The talent of DU art students is currently on display at a student-run show at Core New Art Space in the Santa Fe Art District entitled "The Strangers Are Happy: Curious Experiences."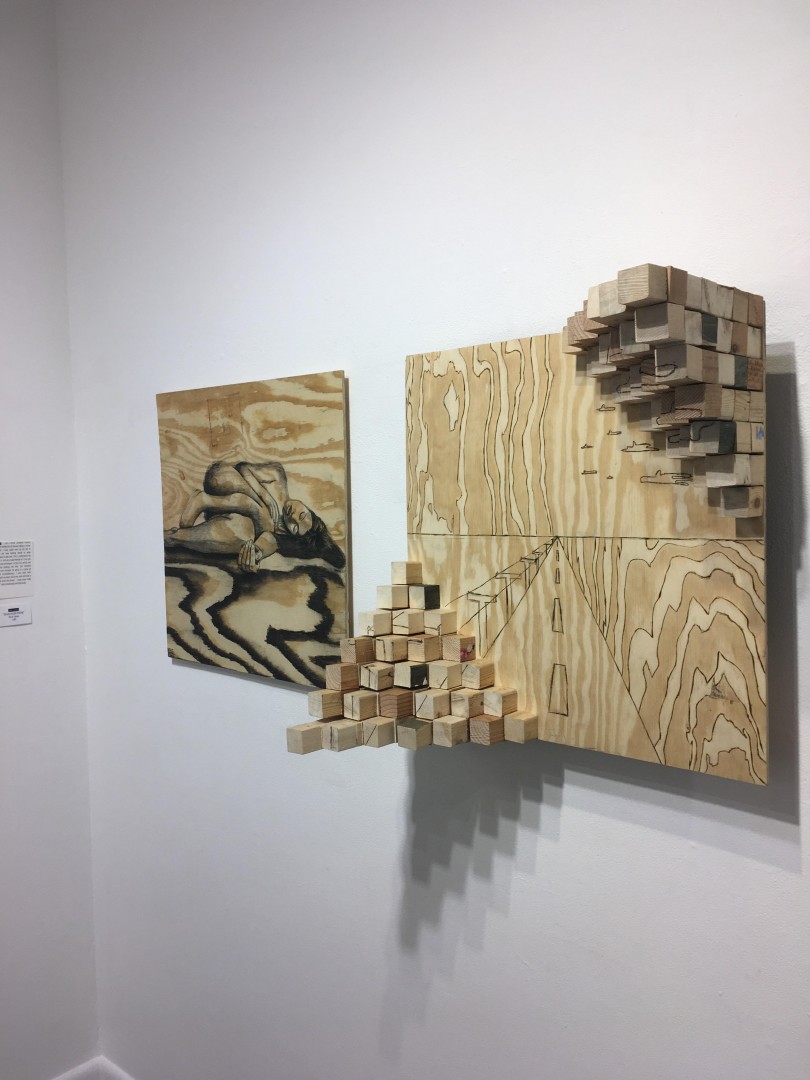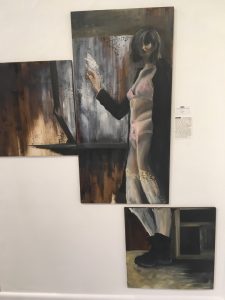 The exhibit, which just opened last Thursday, Feb. 16, is a showcase of the work done by students for a Special Topics Workshop during Winter Quarter. As the class was designed to provide experience for students in curating a show and "learning the business side of being an artist," the entire exhibit was completely student-run, from creating and installing the artwork to writing statements and even booking the gallery.
Though quite small, the exhibit featured many intriguing works of art and allowed ample time to ponder and appreciate all of them. A few highlights include Peter Sang's two vivid abstract works and Emma Beech's nature-themed pieces with resin, as well as Marcelo Alejandro Ramirez Garcia-Rojas's  "¡No Juegen en la Calle!" which seemed to literally pop out of the wall. Li Ruoyo's smaller, whimsical prints peppered among the larger works throughout the exhibit were a great touch.
Some of the wall plaques offer insight into the students' deep creative processes that illuminate the meanings behind the works. Hannah Rose Cole's "It was different, but also the same pt. 2," for instance, is meant to be an exploration of the taboos of sex and death, which makes the dark, inventive three-panel piece all the more haunting. Nicholas Ward's "A Thinking Place," influenced by the deteriorating relationship between humans and nature making the crowded scene of the piece all the more meaningful.
"The Strangers are Happy" was a brief but thoroughly enjoyable look into the offerings of the DU Art Department. It runs through March 5 at Core New Art Space on 900 Santa Fe Drive. Gallery hours are Thursday & Saturday 12-6 p.m., Fridays 12-9 p.m. and Sundays 1-4 p.m. More information can be found at core art spaces website.