The Denver Museum of Contemporary Art's (MCA) three newest exhibits, Basquiat Before Basquiat: East 12th St. 1979-1980, The Kids Were Alright: Ryan McGinley and Wall Writers: Graffiti in its Innocence, celebrate the pure joy of artistic expression combined with the beauty of youth, the muse and sometimes canvas of the city and the power of subversion and living life to one's own pleasure. The three exhibitions are not only amazing collections of art in their own right, but they also show that the MCA is coming into a class of its own, revealing that Denver can be a center for contemporary art that would otherwise exist only in New York, Paris or London.
Wall Writers: Graffiti in its Innocence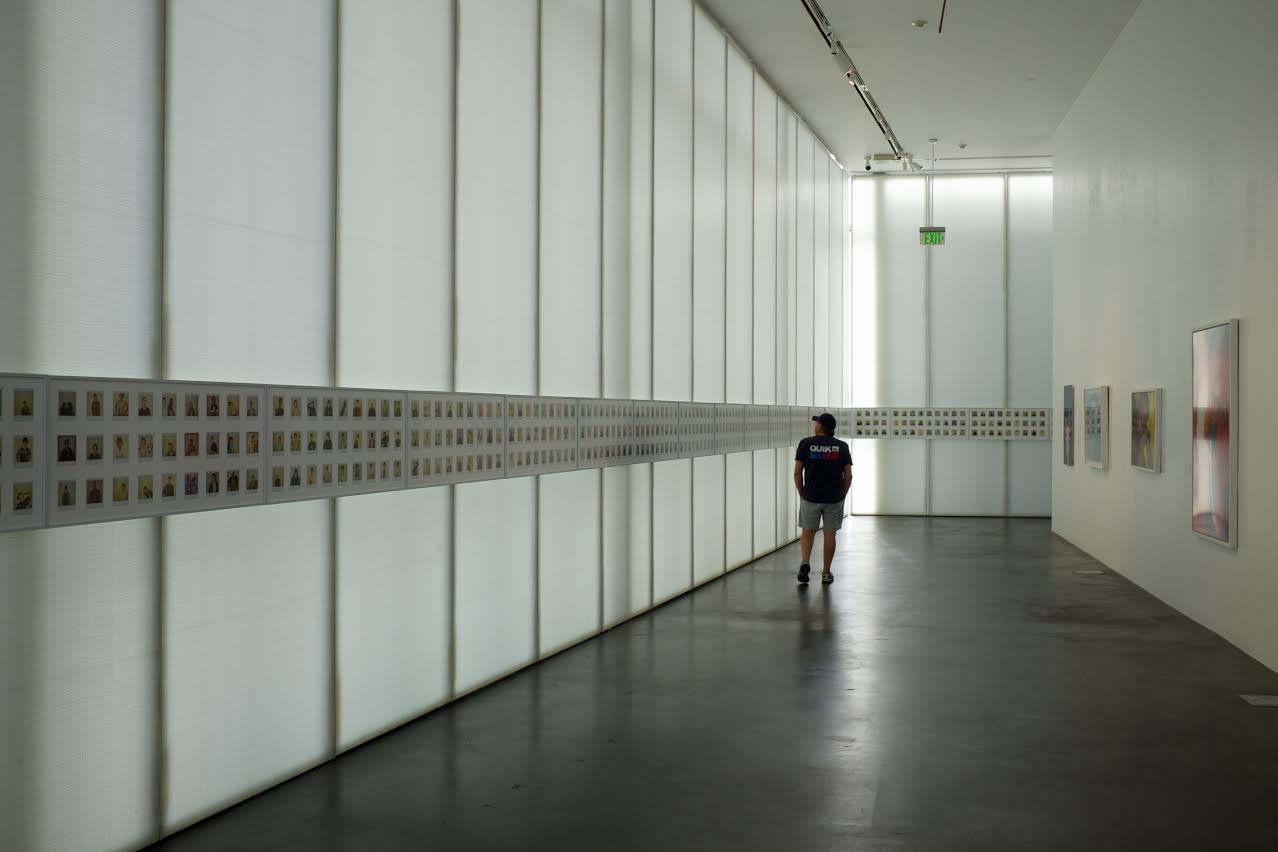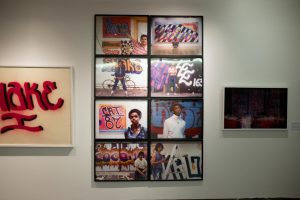 Today, street art is a million dollar, highly respected industry and form of expression. In the late '60s, it was a blooming social movement in Philadelphia and New York that was cast aside as a form vandalism by higher powers and the elite. However, for the young kids in the dilapidated and forgotten boroughs and neighborhoods of the Bronx, Queens, Brooklyn and Harlem, it was a way of bonding over a creative expression that allowed them to "own" some of the world they inhabited. Wall Writers presents an intimate and exclusive look at these pioneers of the art. Their subversion of what society at the time thought of as "art" is showcased in an array of media, including first person accounts, archival photographs, school notebooks (filled to the brim with tags and different styles of graffiti lettering) and published documentation. The exhibition fills up the bottom floor of the MCA, and to reach it one must descend through a staircase drenched in tags and other graffiti art. The styling of this entrance to the exhibit places one right into the colorful world of the artists displayed, as if one is taking a tagged subway car back in time. Maybe the most evocative pieces in the room are the photos of Jon Naar. The photographer was commissioned to follow around young graffiti writers in the early '70s, culminating in the historic photo book The Faith of Graffiti. His exclusive photos are displayed in the gallery, allowing an intimate glimpse into the day to day activities of the teenage writers of the era. Maybe the only display to rival the intimacy of Jon Naar's work is the ephemera and high-school notebooks of the writers, which portray their day-to-day fascination and practice with the art that escaped most who simply glimpsed their work through a passing subway window.
The Kids Were Alright: Ryan McGinley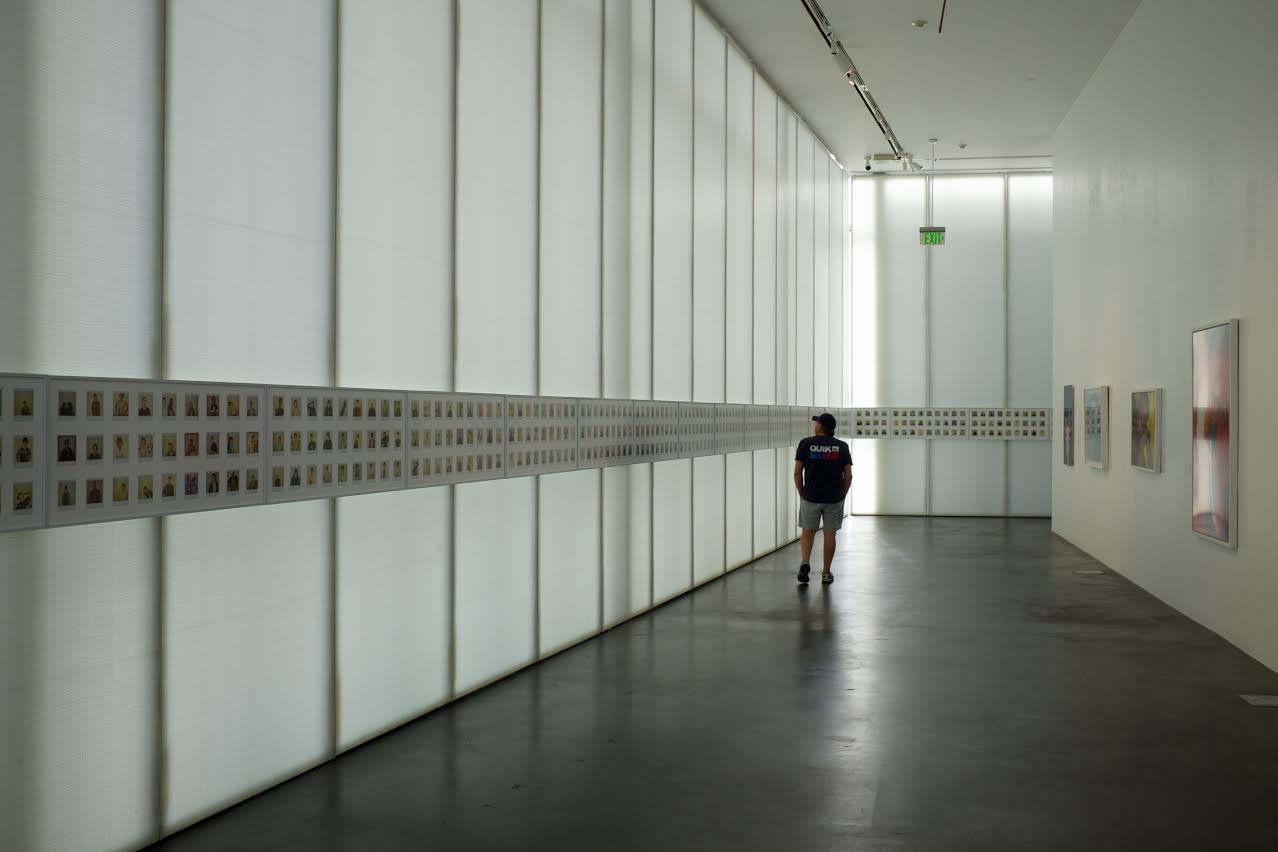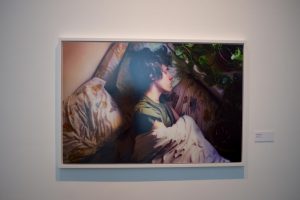 Ryan McGinley was one of the cool kids. He and his friends spent their youth dancing around the 1990s Lower Manhattan art scene, living life in a cocktail of grit and the raucous. His work, which is a collection of unstaged intimate, introspective and at times explicit portraits, offers viewers a glimpse into a world of hedonistic pleasure and tedium. The most striking part of the exhibition is not the wall-sized self-portrait of the artist puking or the numerous explicit nude photos of friends and himself but the collection of over 1,500 polaroid portraits that lines the wall of the entire second level of the MCA. The portraits are the first and last thing one sees as they enter and exit the exhibit, in tune to how the polaroids used to line McGinley's apartment. In this way, one feels as if they are coming and leaving the same personal space that McGinley's many subjects inhabited, as most of his photos were made in the sacred space of his East Village studio apartment. The work is gripping, in the way that it represents a time unknown to the modern generation when daily snapshots of boredom and life weren't broadcast for everyone to see through social media and the like. Instead, these images were mostly lost to time and the halls of memory, except for the few brave photographers who wanted to capture both the highs and lows of life as a young person in the city. McGinley's photographs are a tangible reminder of days past and a way for the public to catch a glimpse of what life was like for the aforementioned "cool kids."
Basquiat Before Basquiat: East 12th St. 1979-1980
The main attraction of the new exhibits at the MCA is a never- before-seen exhibition of the famous street artist, painter, once- lover of Madonna and Warhol collaborator Jean-Michel Basquiat (an untitled canvas of his he painted in 1981 sold for $57.3 Million in May of last year). The exhibition at the MCA features artifacts and works from his days living in the East Village with partner and friend Alexis Adler. The exhibition shows off both his start as a subversive street artist (he prolifically tagged New York with the tag SAMO© i.e Same Old Sh*t) and his experimentation in many media modes before focusing on painting. The exhibit physically recreated the hallways of the apartment building he lived in with Adler, showcasing his tags with that of others and the small graffiti war he had with a neighboring artist named MAO. The exhibit acts as a sort of voyeuristic journey into the mind of a young artist, as we see his thoughts spread out through yellow sheeted notebooks and crumpled pieces of paper. Basquiat is quite famous, so it is a blessing and an evocative thing to be able to see his process and experimentation before settling into a lane of his own in the art scene of the 1980s. His papers and notebooks are scribbled on, and showcased are multiple variations of the same pieces, showing his progression and creative process. Topping off the exhibit is a collection of intimate black and white portraits that roommate Adler took of the young artist experimenting and becoming the Basquiat that the world would come to know. The portraits include pictures of him shaving his head halfway to look as if he is always coming and going and candids of a sleepy eyed Basquiat posing for Adler in their apartment. As well, there are snapshots of the young man constructing abstract art pieces (such as donning a football helmet and placing a TV in a fridge) and overall experimenting with different forms of artistic expression, including his always poignant street art and graffiti. One of the most striking parts of the exhibition is an abstract poem that is displayed multiple times in different variations of style but always with the same substance. The ending line of the scribbled poem is a sweet soliloquy for both the exhibit and the late inspirational artist himself: "I think back to those old times and a smile comes to my face."