One of the greatest highlights of Winter Quarter is taking advantage of DU's location near the Rocky Mountains. Whether students prefer skis, snowboards or none of the above, heading west to the ski resorts in our own backyard is beautiful this time of year.
When it comes to skiing and snowboarding, one of the most popular resorts for DU students is Keystone Resort. Located just an hour and a half from campus, it's possible to drive up and back in one day, making it a budget-friendly outing for students.
For those without an Epic Pass, lift tickets at Keystone for one day are available for $110. The resort offers a variety of terrain for beginners and plenty of areas for more advanced, thrill-seeking skiers, too.
A local favorite for a lot of reasons, Keystone happens to be home to Winter Carnival, an annual tradition hosted by DU's Programming Board, which will be held at the resort on the weekend of Feb. 3-4.
Affectionately nicknamed "Breck," another top-notch ski destination is Breckenridge Resort. People journey from all over the world to ski these slopes, located an hour and a half from Denver. Breck features perfectly-groomed runs and chairlifts that deliver eager skiers and snowboarders to some of the best terrain in the state of Colorado.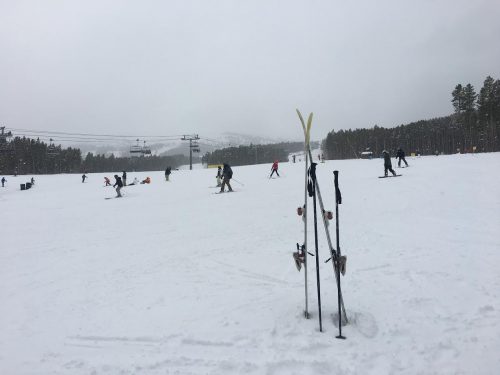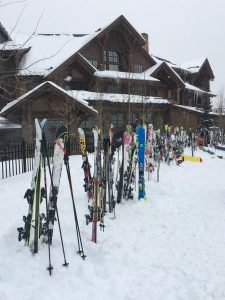 Similar to Keystone, this resort offers terrain for all levels, moguls for fun and bowls at the tops of peaks for the adventurers at heart. One-day lift tickets are available starting at $155. One of the can't-miss features is The Imperial Chairlift on Peak 8. This lift holds the title of "Highest Lift in North America," reaching an impressive elevation of 12,998 feet.
Beaver Creek is another great local ski resort to explore. Located near Vail, Beaver Creek offers impeccable skiing and is only a two hour drive from campus. After a long day of skiing, visitors can feast on complimentary fresh, warm chocolate chip cookies.
Although Beaver Creek has the reputation of being among the more touristy and ritzy resorts, the heated sidewalks, top notch gelato and crepe stands are something to experience at least once during one's DU career. The starting price for a one day lift ticket at Beaver Creek is $169.
For students without cars, it can be difficult to find ways to get to the mountains. However, where there's a will to ski or snowboard, there's always a way. One option is the rideshare app Wanderlift, which is basically Uber for adventure seekers that was created by DU students.
The DU Alpine Club also offers trips to different mountains on a few weekends of the season for a cost of $10 for club members and $15 for non-members. Another option is using buses from Union Station. Bustang, for example, leaves every day from Union to Frisco, which is close to Breckenridge and Vail.
Wherever students decide to explore this season, they're in for some scenic views and world famous skiing and snowboarding—so get out there and get adventuring.