The No. 6 seeded DU men's soccer team secured a 1-0 win over No. 3 seeded Clemson University with a goal in the 89th minute on Friday, Dec. 2, sending the program to its first ever College Cup.
Junior centerback Kortne Ford (Greeley, Colorado) headed in the game-winning tally at Historic Riggs Field (Clemson, South Carolina), preserving the club's unbeaten season and advancing them past the NCAA quarterfinals.
Improving to 20-0-3 on the season, Denver received outstanding play from multiple Pioneers in the victory.
The clean sheet was their 14th of the season, thanks to two saves from redshirt-sophomore Nick Gardner (Marvin, North Carolina). When a long-range Clemson shot looked dangerously close to winning the game, Gardner extended and blocked the shot into the crossbar in the 87th minute, keeping Denver  alive.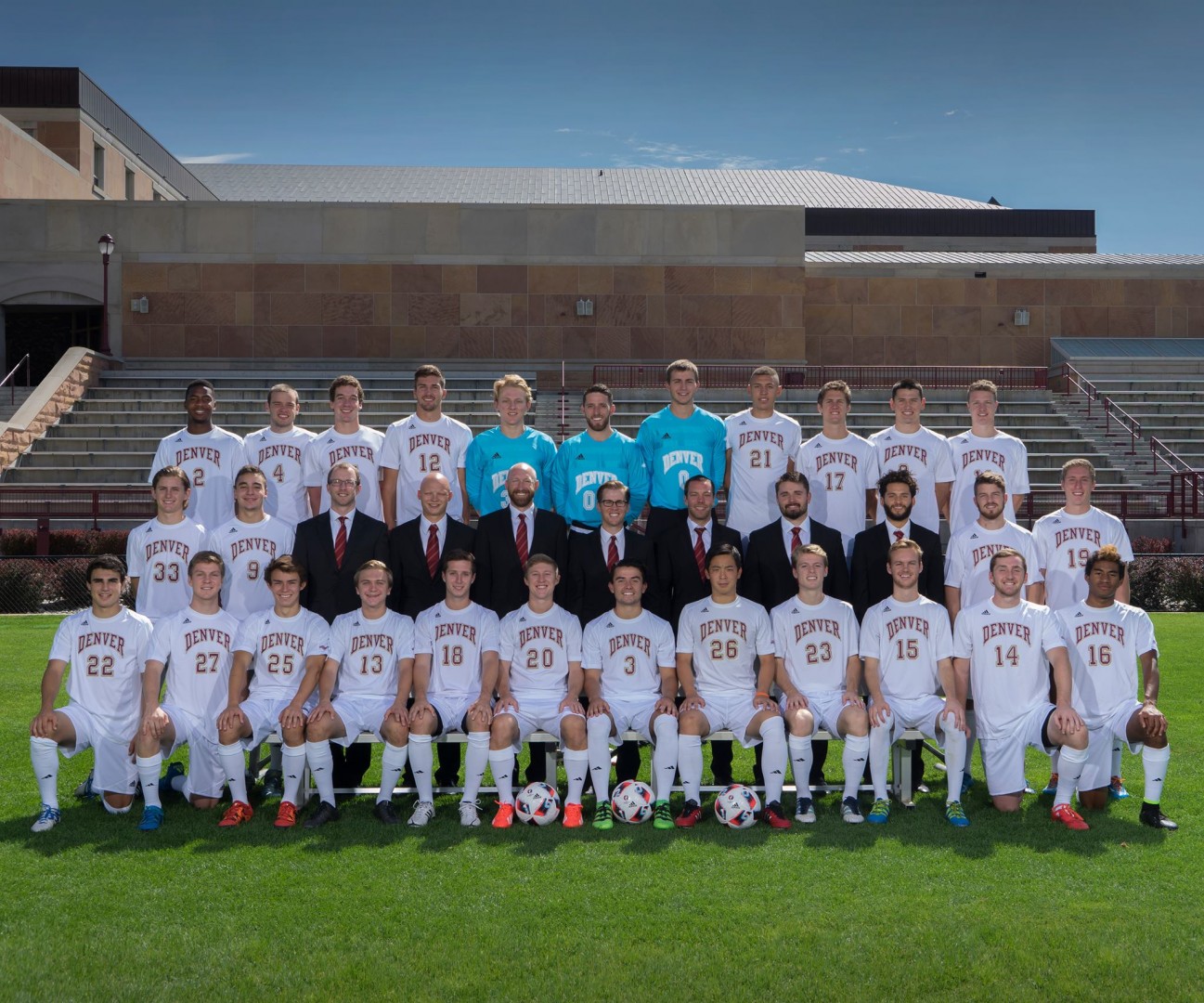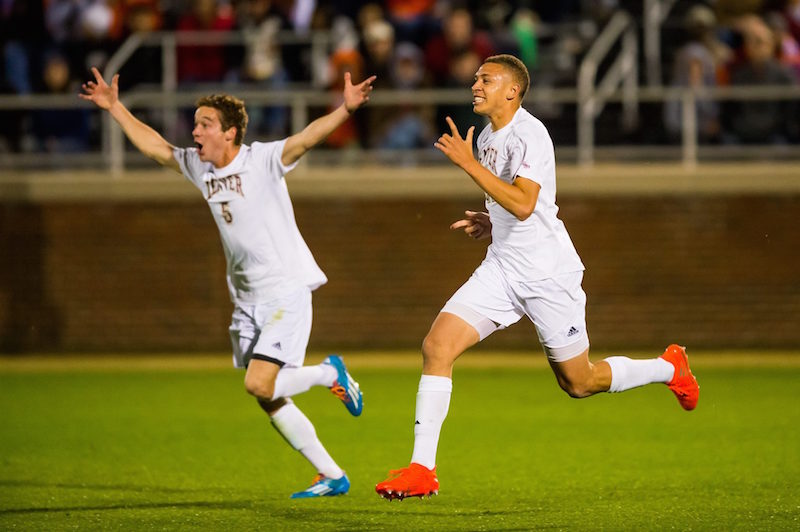 Air Force Academy transfer and redshirt-sophomore Blake Elder (Fort Worth, Texas) was the most dangerous player offensively for the Pioneers, constantly near the ball in position for scoring opportunities. His best chance came at the top of the box in the 45th minute, but the Clemson keeper corralled the attempt on goal.
Despite the game's even back and forth flow, Clemson had the advantage in first half shots 7-3. DU kicked the half's only two corner kicks.
Working the left side of the field in the game's waning minutes, junior midfielder Alex Underwood (Winnetka, Illinois) was able to cross the ball into Clemson's box in the 89th minute.
Perfectly timed, streaking Ford beat the goalkeeper to the ball before heading in the game's only tally, his fifth of the year.
The win propels the Pioneers to the next round of the tournament, the College Cup, comprised of the final four teams. Denver will face Wake Forest University on Dec. 9 at BBVA Compass Stadium in Houston, Texas.