Former Colorado Rockies shortstop Troy Tulowitzki—now with the Toronto Blue Jays—will be returning to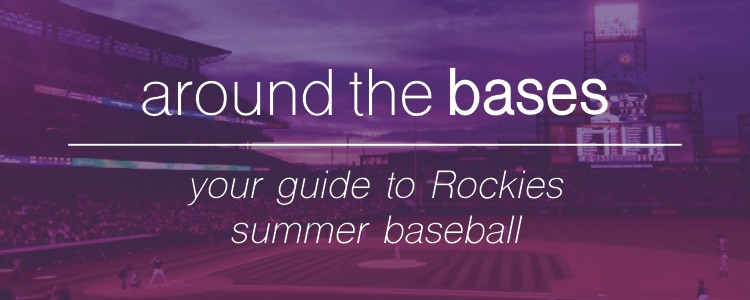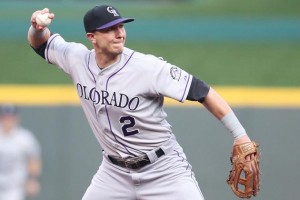 Denver to play the team that drafted him from June 27 to June 29. The Rockies traded Tulo officially on July 28, 2015, with news of the trade breaking on July 27, depending on the time zone. Toronto received Tulo and veteran reliever LaTroy Hawkins. The Rockies received veteran shortstop Jose Reyes and right-handed pitching prospects Jeff Hoffman, Miguel Castro and Jesus Tinoco.
Tulowitzki had seemingly wanted out of the struggling Rockies organization for a while when he was traded and trade rumors had been floating around for months when he was finally sent to the Blue Jays. For many, it felt like a betrayal of a player drafted by the Rockies and who had seen them to two playoff appearances, including the World Series in 2007. However, booing him isn't the answer and here's why:
Trevor Story
Do I really have to say more? How about 23 years old, 72 games, .271 BA, 19 HR and 50 RBI versus Tulo's 31, 53, .291, 11 and 29? Tulo spent three weeks on the DL this year with a right quadricep injury, another in a line of upper leg injuries that have haunted him throughout his career. Not to say that Tulowitzki doesn't have some good years left in the major leagues, but after 10 years in the majors, he's going to start being on his way down. Story is just beginning. And of course Story is going to have his struggles throughout the season, he's a rookie, but he's looking good. His fielding is also just as good as number two's, if not better, simply because he is younger.
Better end of the deal
Yes, Jose Reyes wasn't the greatest shortstop for the Rockies at the end of last year, and he's no longer with the Rockies, having signed with the New York Mets after the Rockies released him at the end of his suspension for allegations of domestic abuse. But, right now, the Blue Jays only have one player left from that deal because Hawkins has retired. The Rockies have fourth ranked prospect Hoffman, who is currently pitching in Triple A with a 3.49 ERA. He's poised to become a very good starting pitcher. Castro is currently also in Triple A Albuquerque after appearing in 19 games this season at the major league level. He started the season well and has strong stuff, but has struggled lately. Tinoco is in Single A and probably has a long way to go, but he's still a top-ranked prospect.
Everybody's happy
Looking forward, the Rockies may have gotten the better end of the deal if all of the pitching prospects they received pan out, and they wanted prospects. They probably also wanted out of Tulowitzki's massive contract and to make space for Story. However, Toronto also got what they wanted in another strong bat to carry them to the postseason in 2015. Which happened. Tulowitzki also got what he wanted: a chance to compete to win a championship that the Rockies were struggling to deliver. Even this year, the Blue Jays have a 41-36 record, are third in the AL East and are atop the AL Wild Card Standings. On the other hand, Colorado is 36-39, 12 games behind NL West leaders the SF Giants.
Tulo never did anything bad to the Rockies. He said on numerous occasions that he wanted to play for a team that had a chance to win the league every year, but that's not a crime. He didn't personally arrange the trade or leave in bad faith. Maybe he's not the warmest or the fuzziest guy, but Rockies fans knew that already. Why boo when there is a lot of good that has come out of the trade? Moving on is hard, but the Rockies have done it just fine; don't get drawn back into the spiral of regret and bitterness and confusion that gripped the fan base in July of 2015.
So, here's my recommendation: don't boo him, break out the Tulo chant once for a bit of nostalgia. He did great things for the Rockies, but he's still on the other side now. Be happy to see him—and then hope he makes an out.