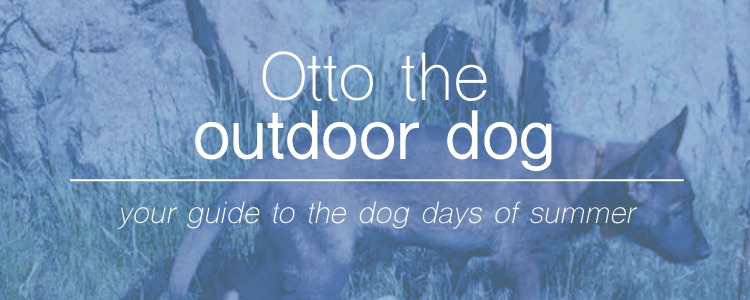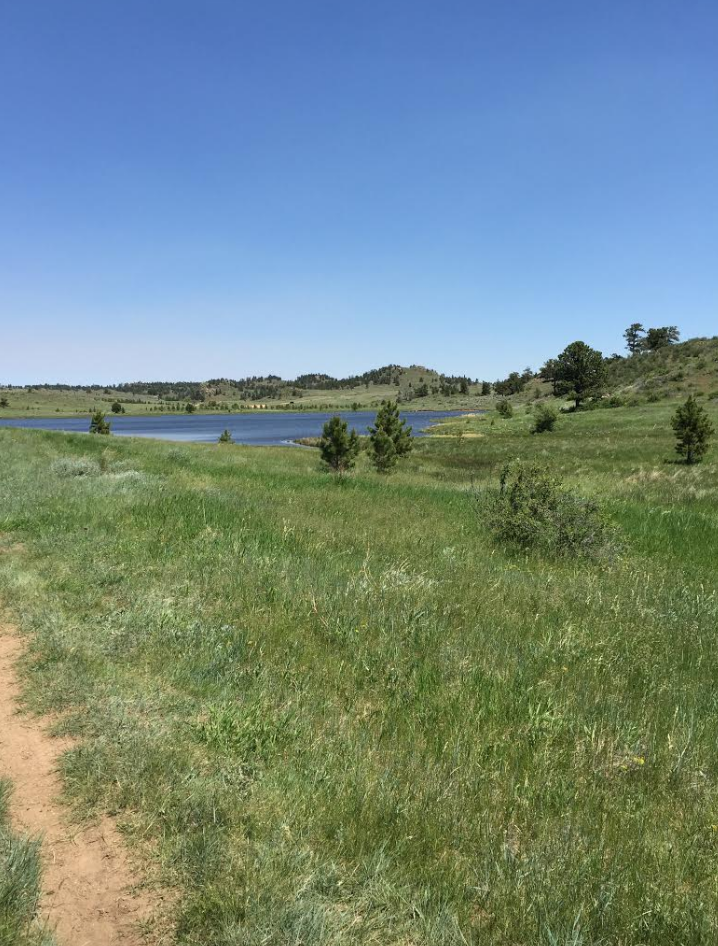 Well, if there's one thing Otto loves more than his squeaky lion toy, it's large bodies of water. Unfortunately he can't play in lakes or reservoirs, like North Crow Reservoir in Curt Gowdy State Park everyday, so my family and I will have to endure the tortured squeaks of the lion instead.
This hike was another easy one for Otto and I because he still can't figure out what "heel" means and his oversized paws have him tripping every fifty feet. However, it was an extremely enjoyable one.
Curt Gowdy State Park sits at the foothills of the Laramie Mountains in Wyoming. And, despite being near the crossroads of two major interstates (I-80 and I-25), beautiful flora and fauna, consisting of Indian Paintbrush and Sagebrush Violet, can be seen all around.
Fishing, biking, and hiking are some of the many activities you can do at Curt Gowdy, but Otto personally enjoyed chasing the dragonflies and stomping around in the water. Other activities that one can enjoy is horseback riding, wildlife viewing and mountain biking. The park also offers certain amenities like coin operatred showers, restrooms and picnic areas, which is always a plus in my book.
While also being extremely dog friendly, the fees for the park are very agreeable as well. For non-residents, the daily use of the parks and historic sites are $6.00 and $4.00, and the overnight camping is $17.00. To reserve for camping, you can reserve online and on the phone.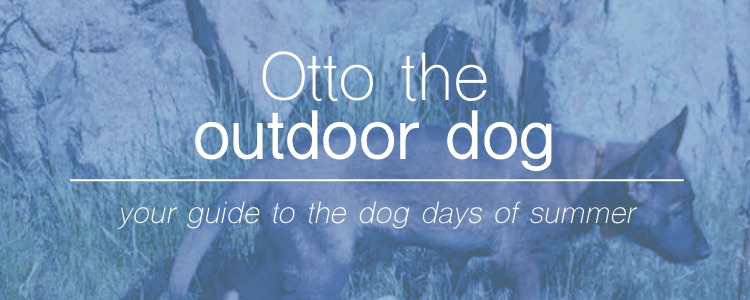 For more information on the state park along with trail maps and campsite maps, visit http://wyoparks.state.wy.us/Site/SiteInfo.aspx?siteID=4.