Wyoming and Colorado are two states to experience some of the best hiking in the country; hiking with your dog in these states just adds to the experience. Otto, my new German Shepherd puppy and I, will be hiking throughout these beautiful states and will be sharing our hiking adventures with you.
Hiking with a dog, especially a puppy, has its ups and downs for sure. On the positive sides it's fun to hike with your dog because it's nice to have another presence with you if you aren't a super talkative hiker. If your dog is as cute as mine is, it's fun to snap some iconic hiking photos as well. The number one difficulty of hiking with your dog however is picking trails that they can handle as well. While Otto is just a puppy right now and can't handle anything too difficult, I'm sure he will get there eventually!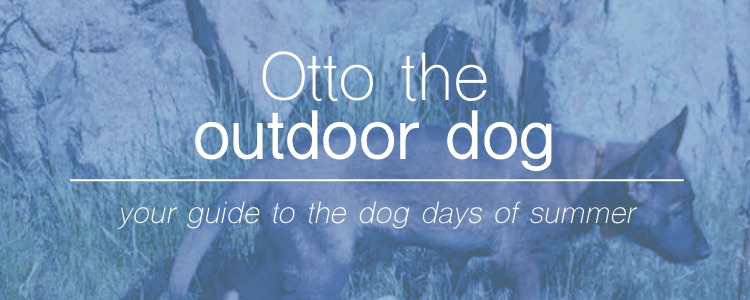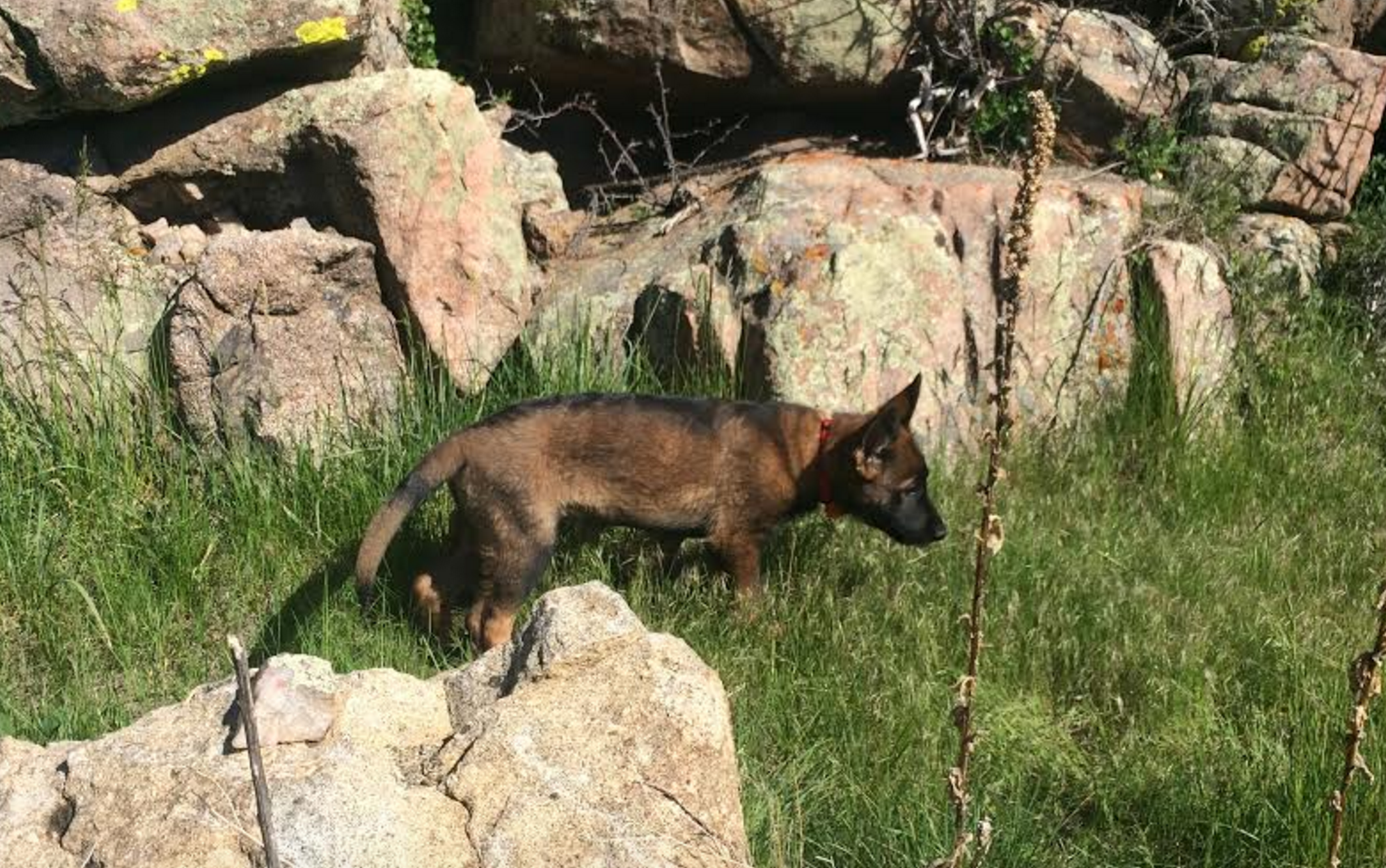 Being a puppy, Otto's first hike needed to be a little more low-key than, for example, going through some of the trails at the Tetons. A quick hike up Laramie County's largest mountain range in Wyoming was the perfect start though. While not the most well known hiking spot, it's filled with beautiful sights of vast grassy fields and a large, beautiful, blue sky that Wyoming is so famous for.
The Twin Mountains are an approximate elevation of 8,081 (2,463 meters) above sea level. Despite the pine beetle kill that has affected 1.5 million acres over Northern Colorado and Southern Wyoming, the new pine saplings are a beautiful sight to see, even though Otto tried chewing on about fifteen of the baby trees that we crossed. Overall though, Otto's first hike was a success.
Of course, there was a ton of fun wildlife that Otto had a great time chasing and failing to catch as well. Though there are no official trails that will lead a hiker and his or her puppy up the mountain range, over the years small walking paths have become visible that are easy to follow.
Also, I'm a big nerd and made my dog an Instagram account because I can't help but obsess over him all the time. Follow us!