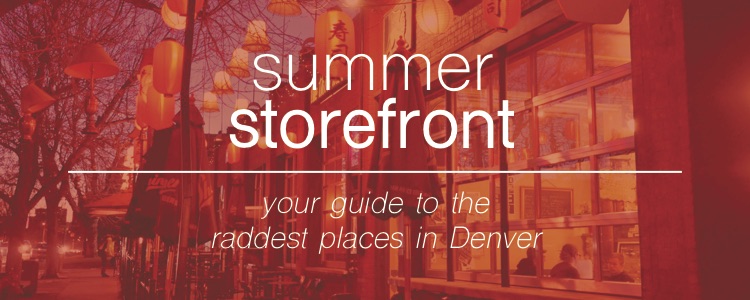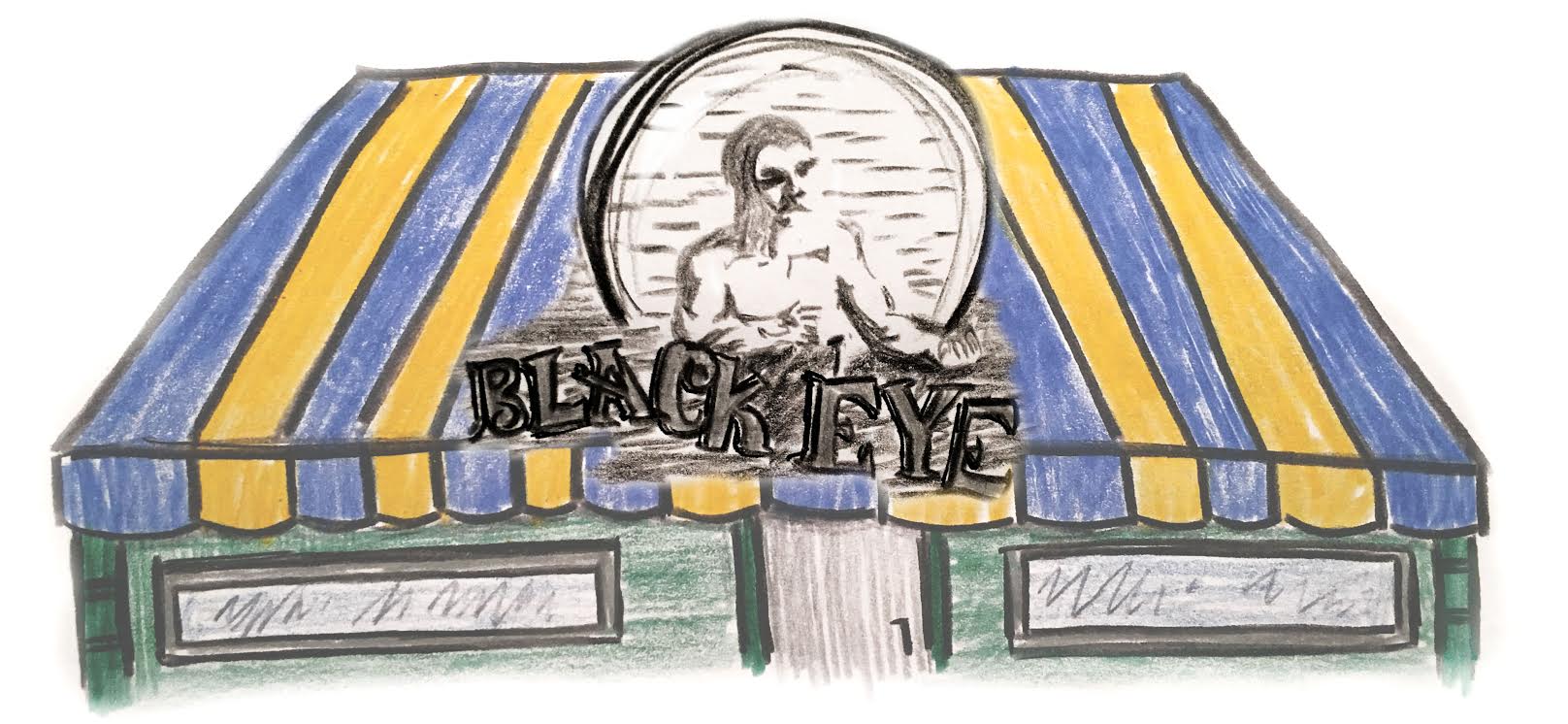 If you haven't noticed, or cared to notice recently, there has been a massive and relatively new trend in the always changing and aesthetic-chasing coffee industry. This trend is dedicated to an idea of blue-collar, working class authenticity. In a day and age in which post-modernism and its intricacies and aesthetics rule, a look has taken over certain areas of the food, dining and retail industry, a look that dedicates itself to past times, which are maybe more simplistic, times of authenticity and honest work. This trend is both a rejection of ideas of what is modern, and a celebration (or in some views, bastardization) of the once working class neighborhoods now being quickly gentrified by young urbanites.
Black Eye Coffee is a dedicated follower of this trend, their space in the Lower Highlands neighborhood occupies a building last acting as a corner bodega, the kind of place not out of character in a working class neighborhood, which Lower Highlands used to be. The space back then was strictly utilitarian, a bare and lackluster red brick structure with bars on the windows.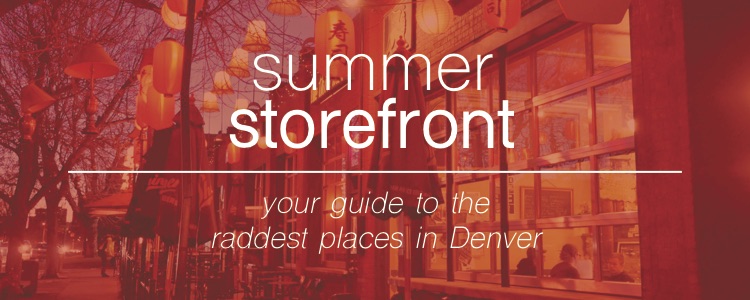 Now the spot is painted a delightful light grey with a large street art piece occupying the side of the building. Gone are the barred windows, replaced with a big garage style window that can be rolled up in warmer weather. Inside, the space is airy and comforting, with a rustic feel not unlike that of a farmhouse or country general store. Light indie music plays from unseen speakers, not overwhelming but complementing the tick and tack emanating from the numerous MacBooks spread throughout the communal tables. The space is comfortable, definitely a byproduct of its self-professed working class ethos, and is a nice break from the cold and sterile interiors favored by so many modern coffee shops. Exposed brick and what looks like weathered wood accent the interior, as well as large hanging industrial style Christmas lights and a tiled wall behind the coffee bar. While it's hard to imagine any of the occupants (especially those tapping away on their laptops) working on a farm or as a mechanic, that is not the ultimate goal of the aesthetic produced by Black Eye. More so, the goal of the working class aesthetic and Black Eye's execution of it is to make people feel like they belong to a space, to feel local and part of a group. There is a great amount of comfort and relaxation found within Black Eye's doors. You don't feel any pressure or sense of outsiderness, even though it might be a neighborhood spot, because the neighborhood is open for everyone.
But a space can only be carried so far on the back of its atmosphere and attention must always be placed on the quality of its product and its service. Black Eye roasts their own coffee exclusively for their own two stores (the other space is a larger, more 'bar' esque spot in Cap Hill), and provide the general and usual espresso menu. Cappuccino ($3.50), Chai ($3.25) and Cold Brew (which this reviewer had) for $3.00. The prices are admittedly steep, but not out of character for most Denver coffee options. The cold brew was served in a mason jar (of course) and was very good, velvety and sweeter than a traditional iced coffee. It tasted similar to other shop's cold brews, if not a little muted compared to options from places such as the Colfax joint Bellwether (another working class aesthetic location) which have a little more to offer in terms of flavor notes. The real wallet squeeze however comes with the food options, which include the housemade french toast ($10.00), breakfast sandwich (sausage, egg, cheddar cheese and mixed greens $7.00) and yogurt and granola ($5.00). It should be noted that the food is generally raved about in reviews and online, however, this reviewer did not partake.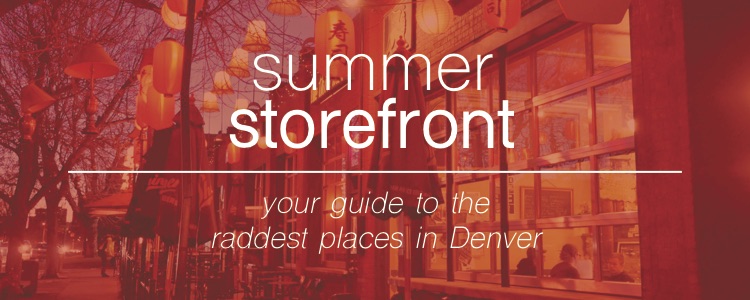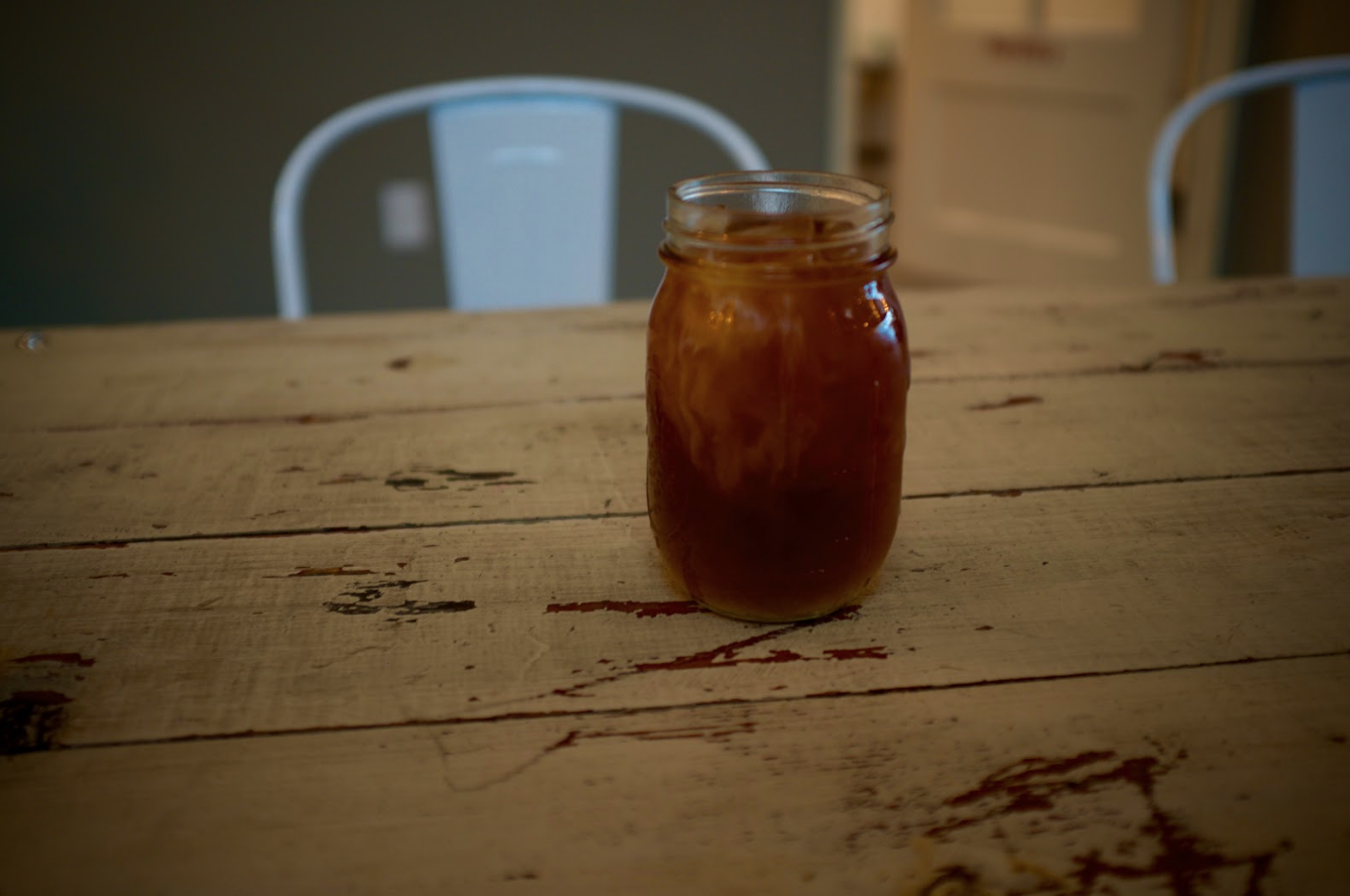 Black Eye is one of the highest rated (according to Google) coffeeshops in Denver. It is recommend commonly to Denverites and those from out of town as a go-to example of Denver's coffee scene.
I cannot argue with this, as Black Eye is the perfect mix of what I personally believe a coffee shop should be; a place one feels comfortable in, a place where one can converse and work, and a place that offers quality coffee at a relative price point. Black Eye succeeds in all three of these qualifications, and occupies a vital and beautiful spot in the LoHi neighborhood, in which while it is an example of gentrification, it does not seem to be a negative factor. It does not feel as if Black Eye is bastardizing or making fun of the once known character of the neighborhood, rather it feels as if they embrace it fully and work to spread an ethos of hard work and good people through the neighborhood and Denver as a whole.
Black Eye Coffee is located at 3408 Navajo St in the LoHi neighborhood. The hours are 6:30 a.m. to 6 p.m. Monday through Friday and 7 a.m. to 6 p.m. Saturday and Sunday. Cost: $$