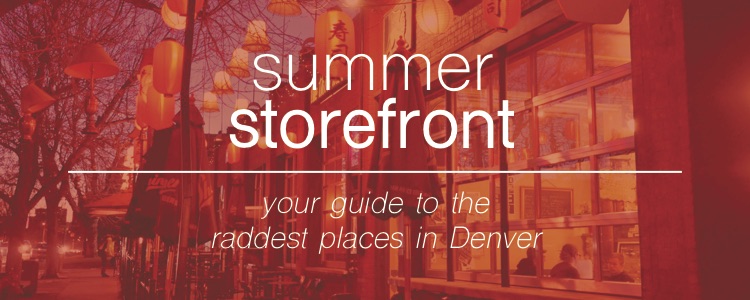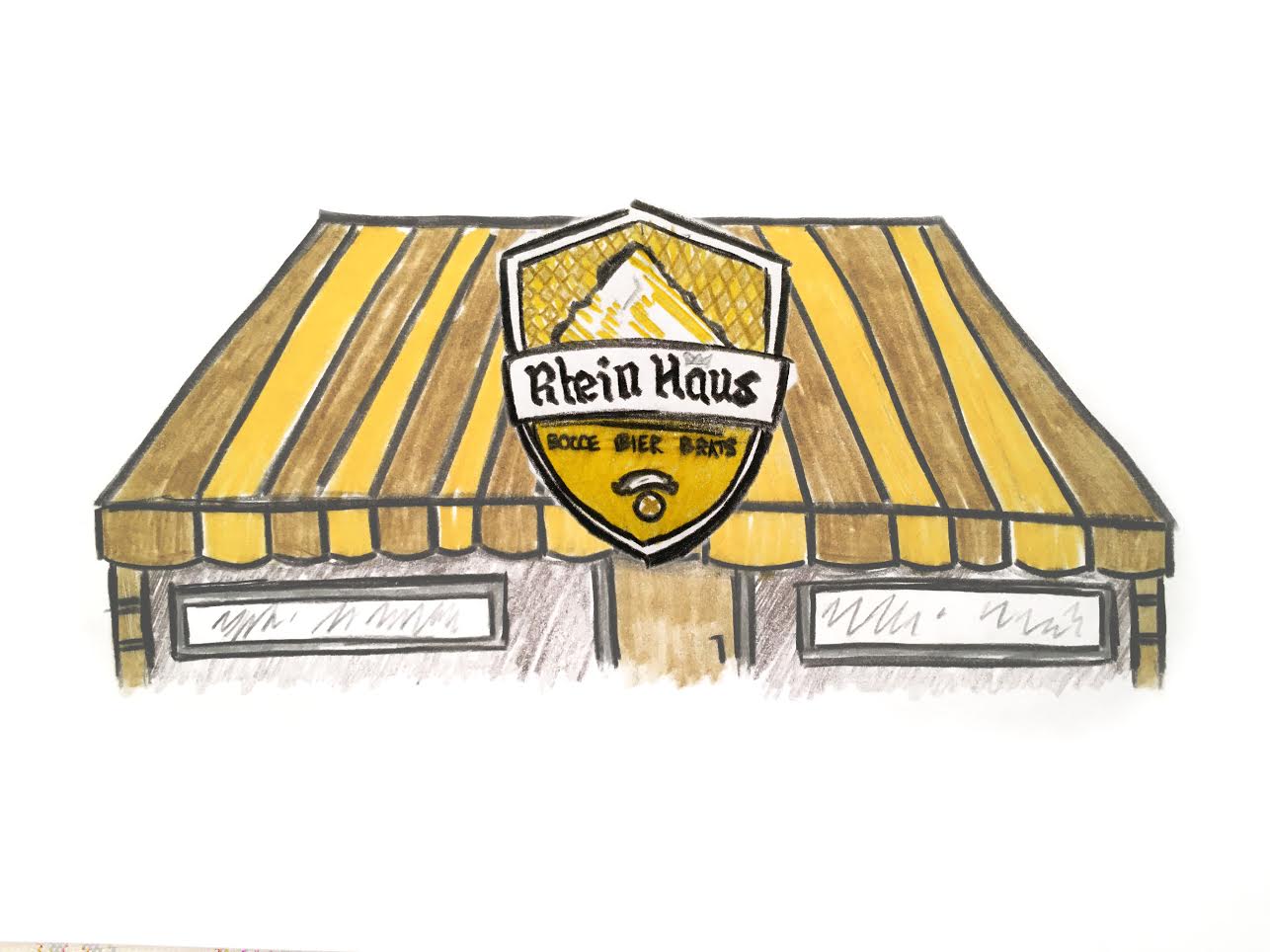 Denver is a city with a love of German-themed tubed meats, from Übersausage on Colfax, to the always present Biker Jim's Gourmet Dogs, we have quite an affinity for the humble bratwurst. Back in November of 2015, Rhein Haus established itself on Market and 14th, and firmly placed their claim on being the best of Denver's German beer hall fantasies.
Rhein Haus is a huge space, taking up two floors of what used to be an Old Chicago. The bottom floor has two full service bars, multitudes of seating options including picnic bench style seating and more intimate two person tables, and bocce ball courts in the middle of the setting. Bocce ball, the Italian sport which is better known as boules in Germany and across Europe, plays a significant part in the uniqueness and vibe of Rhein Haus. The courts, located both on the first floor and near the windows in the "back" of the second floor (be careful with throwing), are available for reservation Sunday through Thursday and walk-in/event reservation only Friday and Saturday. The inclusion of the Bocce ball courts with the beautiful polished wood of the bars and seating brings not only a traditional German beer hall feel, but also a vintage "sporting club" look.
The space has an elk head mounted, but it could use even more various exotic animal heads adorning the wall; it's a space that one could see Hemingway spending time lounging up against the bar. The bars, especially the top floor one, are decorated with giant beer steins and fake candles. The entire restaurant is lighted through industrial fixings and large chandeliers as well as beautiful pivoting warehouse windows.  At the same time serving as both a great example of well executed vintageness and airy industrial "loft" design, Rhein Haus shines as a perfect picture of trendiness and desirable attributes seemingly necessary for success in the cutthroat LoDo dining scene.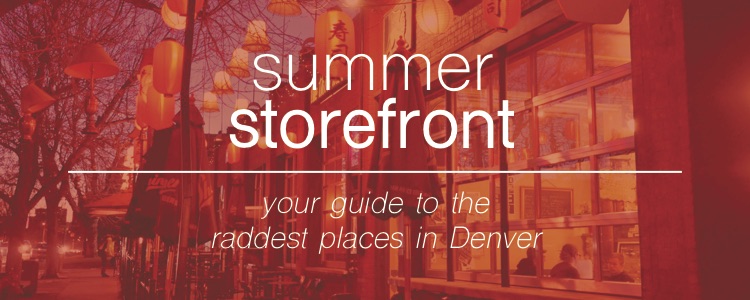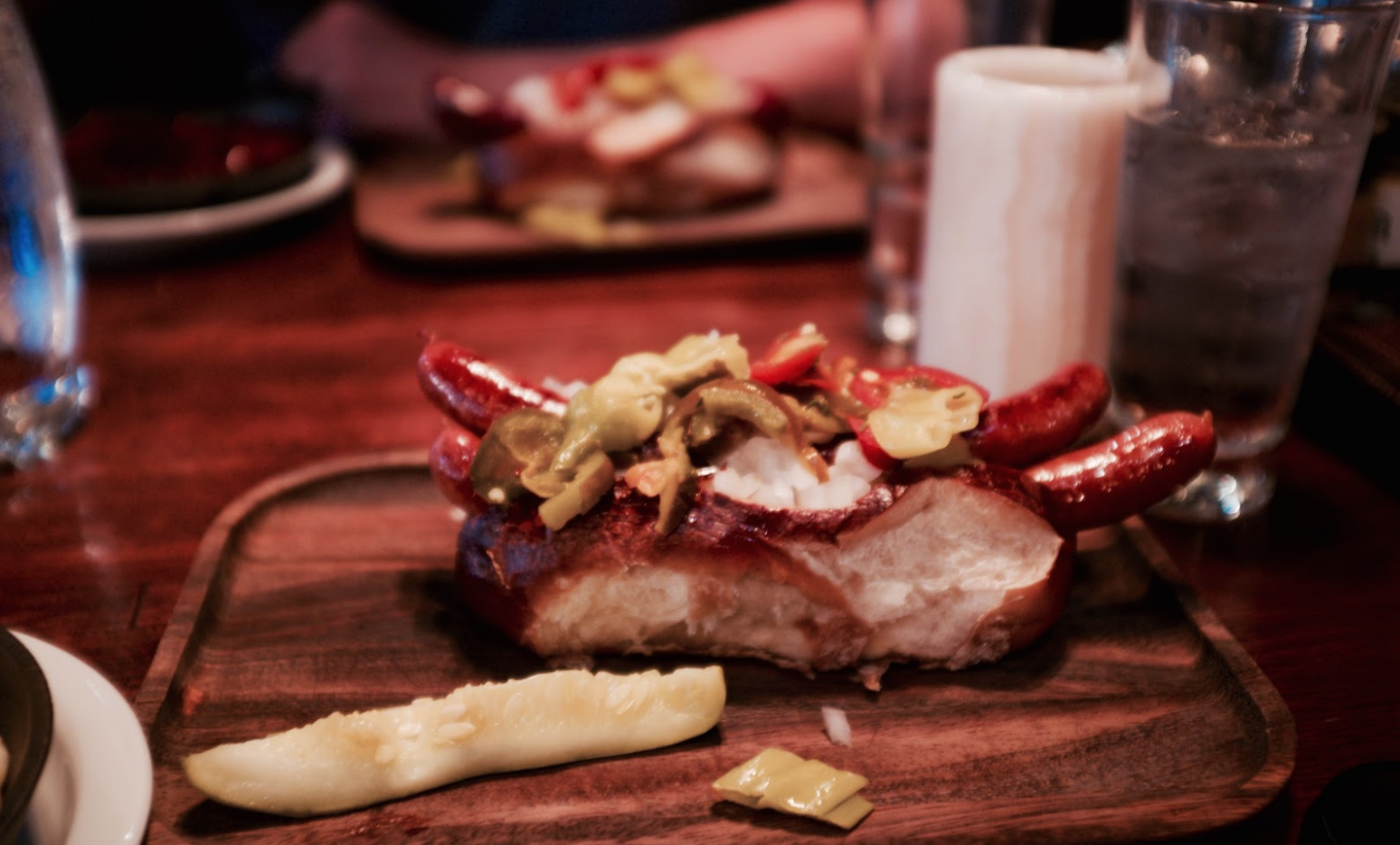 Rhein Haus's bier (Deutsch for beer) menu is quite impressive, with 50 beers ranging from traditional German options, to the Colorado archetype Coors, with 21 of the hoppy drinks on draft. The drink menu also contains many options such as house special cocktails and traditional German digestifs and Schnapps.
While beer might seem like, at least from first glance, the desired product of Rhein Haus, food is definitely not an afterthought. The dinner menu is a feast of German-based and traditional foods.
The starter menu includes classics such as House Baked Pretzel ($5) with various dipping sauces, and Currywurst ($6). For entrees, choices range from Flammkuchen (a German flatbread very similar to thin crust pizza) to various soups and salads, sandwiches such as Pork Schnitzel Sandwich ($13), and the most important wurst. Wurst options range from the basic Bratwurst to the more "advanced" Hirschwurst (venison and beef with herbs in a natural casing). All the wurst are served on pretzel buns with sauerkraut, marinated spicy peppers and onions for $9, or served on a plate with sauerkraut, mashed potatoes and horseradish for $13.
During my visit, I ordered a Spicy Smoked Bratwurst on a bun, a side of mashed potatoes, and a ginger beer for a total of $20. Forsaking the meat for a minute, the bun deserves a special mention. The pretzel bun is delicately baked and is the perfect vehicle for the spicy and delicious combination of beef wurst and its toppings. Combined with one of Rhein Haus' own mustards, the bratwurst is a smoky and spicy sensory overdose. The spicy peppers on top of the wurst are not to be underestimated however, they affected even this seasoned capsaicin adventurer. The mashed potatoes were creamy and definitely good, but didn't offer much in terms of unique taste for the high price point of $5. 
Rhein Haus' only major negative is the high price point. A meal of one bratwurst, a side and a non-alcoholic drink reached $20 sans tip. Of course, you get what you pay for, as the quality of the food is definitely above many of the other beer halls and wurst joints in the city, even though the high price might dissuade the average student from enjoying the delicious food. In this sense, Rhein Haus is great for a "splurge", whether that's a Friday after work, celebrating Oktoberfest, or as my dining partner mentioned: "This is the perfect place to bring a dad for Father's Day".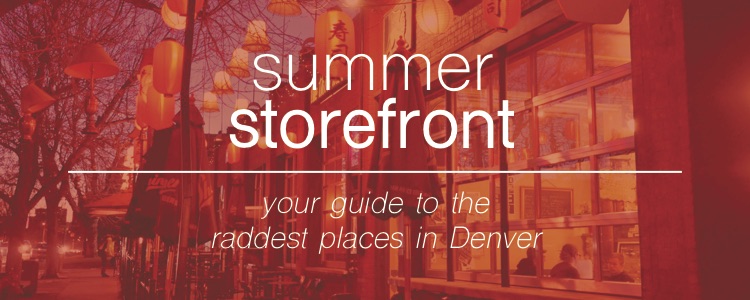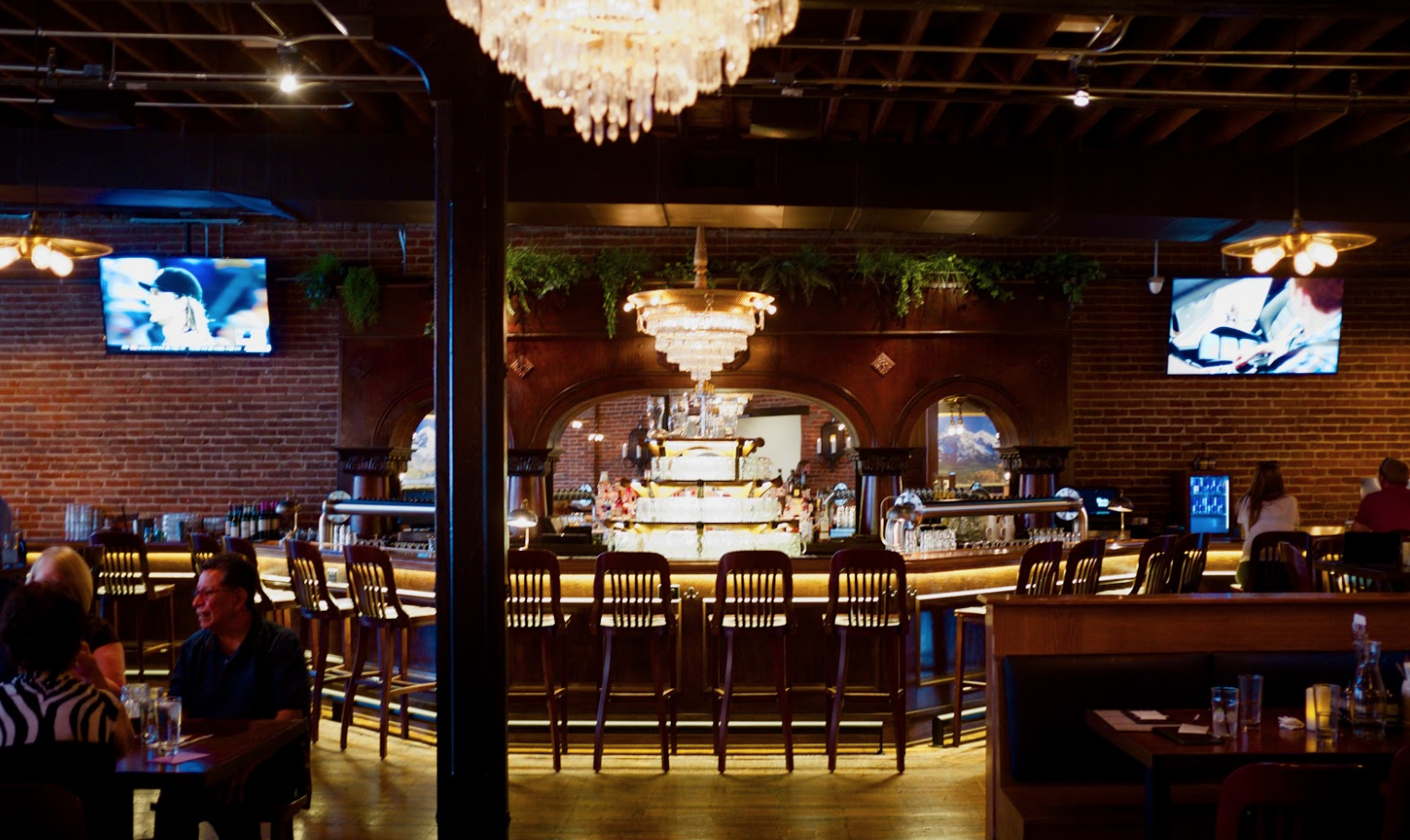 Rhein Haus is located at 1415 Market Street downtown. Hours are 11 a.m. to midnight Sunday through Thursday and 11 a.m. to 2 a.m. Friday and Saturday.