On Sept. 24 a large, black, 50-foot-long wall appeared on the south side of Carnegie Green. At the time, it was completely blank. Then on Sept. 25, veteran and brain athlete Ron White spent 11 hours covering the wall with the 2,200-plus names and ranks of U.S. soldiers who have died in Afghanistan. From memory.
White, a scruffy-bearded, calm fellow from Fort Worth, Texas, is a U.S. memory champion who once held the record for the fastest memorization of a deck of cards in the U.S., along with many other memory achievements. When he returned from serving in Afghanistan as an intelligence analyst, he had a realization that would change the course of his life and, eventually, bring him to the DU campus.
"When I returned from Afghanistan, I was looking at the Vietnam Wall, and I was thinking, 'how long would it take me to memorize that?'" said White. "And as I was contemplating that, it just hit me. The Vietnam service members should, of course, be honored, but why would I do that when I served in Afghanistan? I can do Afghanistan and honor them [those who died there]."
White said that, while there are many individual monuments for those who have died in Afghanistan, there is not a national monument yet. So instead of waiting for it to come into existence, he travels the country with his own. He has already visited 20 different locations, from NASCAR races to college campuses, and he doesn't plan on quitting until his "brain stops working."
"The purpose behind it is just to keep their memory alive. There was a dad who came out here today, and Lance Corporal Brandon Pearson was his son," White said as he pointed to Pearson's name on the wall. "And he just said, 'thanks for keeping my son's memory alive.' So that's why I do it."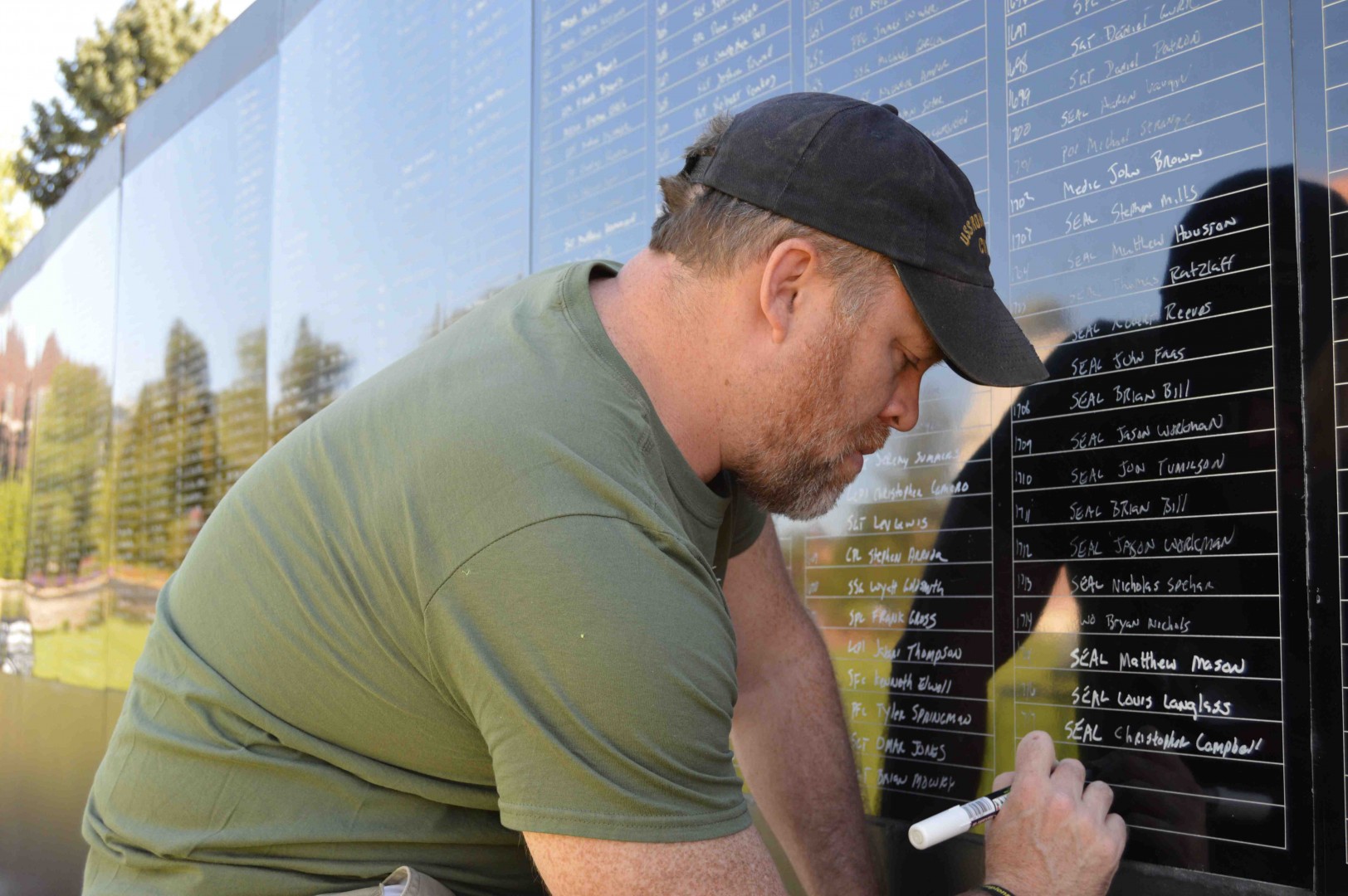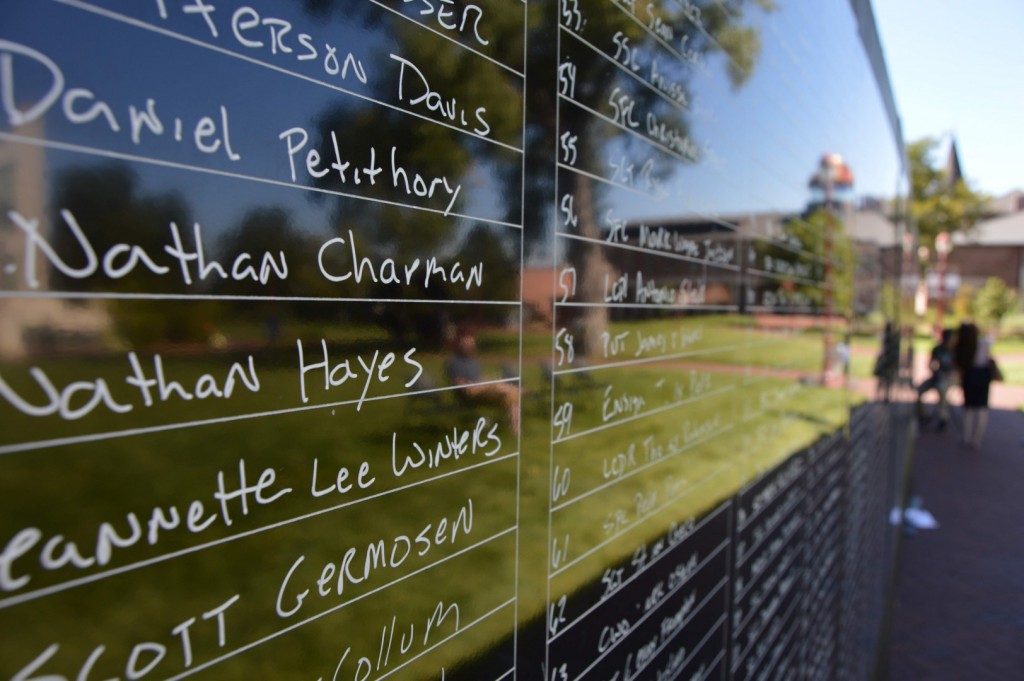 While White's memory is an integral aspect of the traveling wall, he said he doesn't want that to be the focus. Instead, all he wants is to help others understand the sacrifices U.S. soldiers have made for this country.
"It's just a way for people to look at all of this a bit differently and think, 'wow, I didn't understand the scope of the sacrifice, I didn't know it was that many [people].'"
White said that it took him 10 months to memorize all of the names on the wall, which are made up of 7,000 words, and that no shortcuts were taken along the way. The list of names is even written in order of when the soldiers died.
"When I was doing it [memorizing the names], I thought, 'maybe I'll just do first name, last name.' But then I was like, 'no, they earned their rank, they need their rank.' And then I thought, 'maybe I'll do rank and last name.' And I was trying to think of all the easy ways out and I'm just like 'you gotta do their first name, too.'"
Every time White finishes the wall, he takes a few steps back and salutes the names on it. He didn't personally know any of the soldiers during his time in Afghanistan, but he said he feels like he knows them all now.