Denver has a local music scene that's thriving with classical, rock, rap, pop and other genres played by numerous bands. There's no shortage of native tunes, but there does seem to be a serious shortage of bands native to DU. Granted, there is DU talent—we have numerous a capella groups such as First Edition, a prestigious music school with multiple ensembles and some talented bands like The Northern Empty, but compared to some other schools around the country, DU's scene isn't there yet. In my opinion, there is a lot of talent on campus, but the performers probably just haven't gotten their names out. Have a band or plan on starting a music project? Check out these DU-friendly ways of attracting a crowd on campus.

DU Foothills/Sigma Tau Delta Open Mic Nights
If you or your band has music to play but not a lot of stage experience, DU's Open Mic night is the perfect way to get some play time under your belt. Held a few times throughout the school year, the event, co–hosted by DU Foothills Magazine and Sigma Tau Delta offers a friendly, supportive crowd for musicians to try out some new (or old!) material. The event takes place in Beans (dates TBA for the upcoming school year), the coffeehouse located in the Fritz Knoebel School of Hospitality Management, and is completely free. Arrive early to sign up for a spot, and don't bring anything more than your musical talent—there isn't much space to set up and acts move quickly, so bring your A-game or arrange an acoustic set if you can.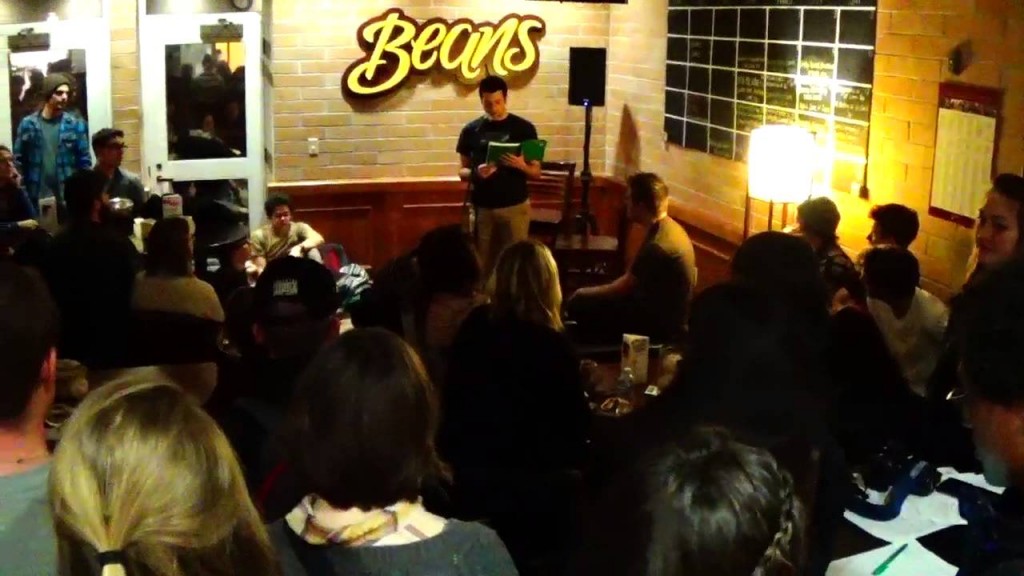 Play on campus and local venues
This one seems like a no-brainer, but booking shows is much more difficult than it appears. Local hotspots like The Bluebird Theater are usually booked far in advance, and it can be hard to find enough people to come to larger venues. Try playing on–campus events where students walking by will stop and watch, like May Days or other small events (there's usually a talent show like the one hosted in the spring by BSA every once in a while). Contact DUPB or other clubs, and maybe you can add some entertainment to whatever they have planned, and gain some fans within the student body. Branch out to other local venues as well—aim for smaller ones, such as the Mercury Café or Mutiny Information Cafe.
Promo, promo, promo!
In this day and age, promotion is absolutely key to your band's success. Start up some social media accounts on Twitter and Instagram and let the world know what you're up to. To gain visibility on campus, hang up flyers (with approval from Student Affairs, located upstairs on the north end of Driscoll bridge) letting people know where to access your music or where they can see your next performance. If you have demo CDs, hand them out to friends or tell them where they can download your tunes—word of mouth is perhaps the best promo technique. Also, don't forget on campus music organizations like KXDU, DU's radio station, for a possible outlet to show off your music. Also, try to enlist help from communications majors—they are normally willing to help plan social media advertising or any other promotional content.
These, of course, are just a few ways for DU musicians to gain some fans and attention. Have any other suggestions? Tweet at the Clarion (@DUClarion) or let us know on Facebook (DU Clarion). And If you have a band or some other type of musical act, let me know—Mile High Soundwaves is always looking for more DU music!