On Monday, Jan. 27, guest speaker Jeannie Opdyke Smith appeared in Lindsay Auditorium in front of 73 students, staff and guests for an event titled "One Person Can Make A Difference." Smith discussed her mother, Irene Gut Opdyke's, actions during World War II, which included helping 12 Jewish people avoid capture from Nazi forces. The event was hosted by the Center for Judaic Studies, Social Justice Living and Learning Community (SJLLC), Never Again and the Undergraduate Student Government (USG) Diversity Committee.
Never Again President Wendy Low said based on the tough subject matter, she was pleased at the attendance of students.
"I think it's easy to say 'I don't want to talk or hear about the Holocaust, that's hard to deal with.' But a lot of people showed up and cared," she said.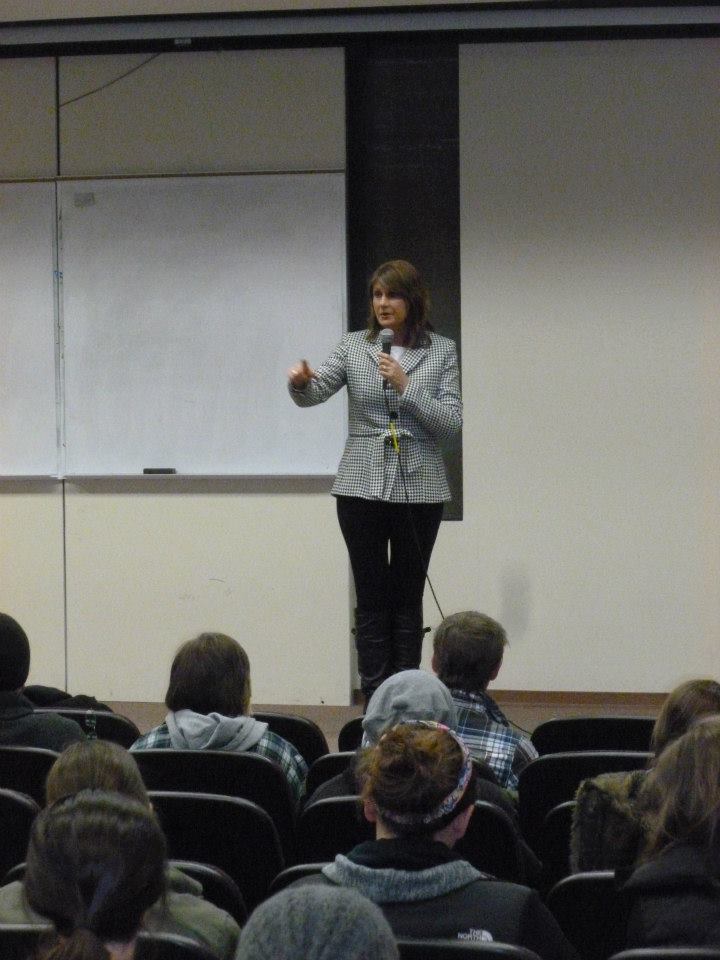 Opdyke was 17 years old at the time of the invasion of Poland by Nazi Germany and the Soviet Union in 1939. She was later separated from her parents and four sisters and left to wander Poland alone. After being beaten by Soviet soldiers and escaping from a war hospital, she joined the Polish resistance and met the 12 people she saved. Opdyke was later taken under the command of Nazi Major Eduard Rügemer as a housemaid and smuggled her Jewish companions into the basement of Rugemer's villa in Poland.
Eventually Rügemer discovered Opdyke had been hiding Jews in the house. Rather than punish them all, he demanded she become his mistress in order to keep the Jews alive. Opdyke ultimately smuggled the Jews to safety, and made her way to the United States after the war and married. She later discovered her sisters had survived the war as well.
Senior Youval Yadlin said she was very pleased with the event, citing it as a different perspective of the Holocaust she had not known before.
"I thought it was an absolutely incredible story," said Yadlin. "How [Opdyke] was able to see all the products of what she was able to do and how much she sacrificed for it is amazing. Every Holocaust story I've heard is tragic, but they all have those moments of beauty and power in them."
Sophomore and former SJLLC member Erica Rasquinha agreed, commenting that Opdyke's story was not like what she had been taught before.
"This story in particular is so unique compared to the ones I've read in high school," said Rasquinha. "I was so excited to hear about this event, support Never Again and hear [Smith] talk."
Smith thanked the event sponsors and DU for allowing her to speak, and was honored that those in attendance came to listen to her carry on her mother's story.
"[Public speaking after the war] was always my mother's passion," said Smith. "I believe it's this age group who's going to make things the same or different. My hope is you do make something different."