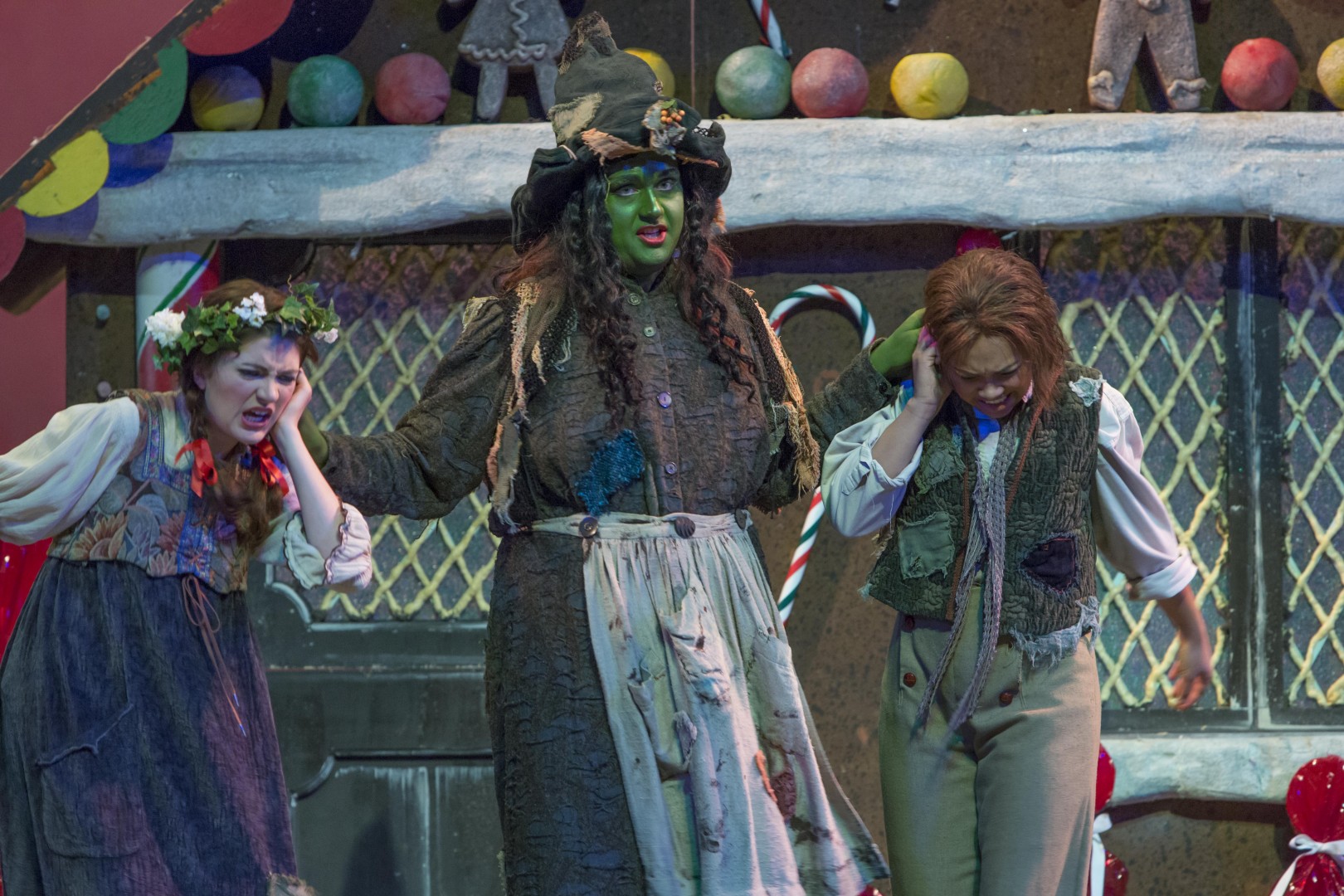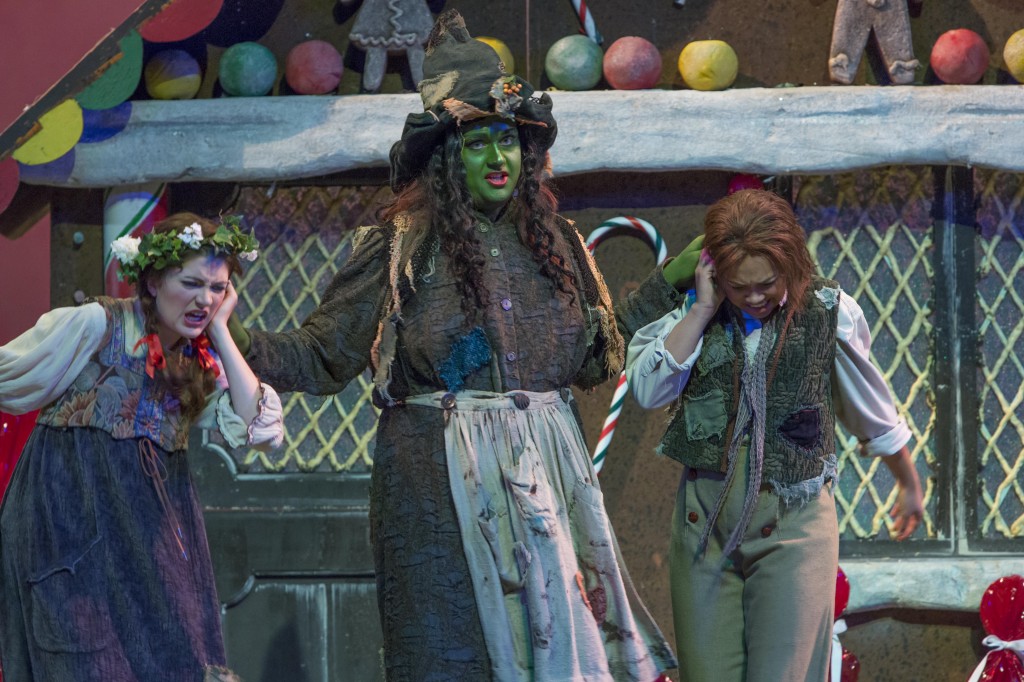 This past weekend, the Lamont School of Music delivered a holiday feast to the DU community with its production of Engelbert Humperdinck's fairy tale opera, "Hansel and Gretel." From the magical costumes by costume shop designer and supervisor Laurie Klapperich to the buoyantly luscious music conducted by Ensemble Department Chair Lawrence Golan, the enchanted children's story captivated the audience.
However, not all fairy tales are sugarcoated. Two children, Hansel and Gretel, who are constantly fighting the horrors of starvation realize that their family's cupboard is bare. When their mother arrives home, she angrily sends them both into the woods to scavenge for dinner.
As the adventure unfolds, the two children have lovely encounters with the Sandman and the Dew Fairy, but the confrontation with the plump, gluttonous witch embodied the dark humor that Humperdinck imagined. The performance provided just the right amount of gruesome ingredients and hilarious anecdotes to appeal not only to adults, but children as well.
On Thursday and Saturday evening, senior vocal performance major Camille Laurice Azar from El Paso, Texas brilliantly performed the role of the gangly boy Hansel, and vocal performance major graduate student from Longmont Erin Kelly Clark, sweetly inhabited the role of Gretel with her blooming high notes. On Friday evening and Sunday afternoon, senior vocal performance major from Denver, Blair Whiteside, made a remarkable little bruiser of Hansel and senior double major in vocal performance and French Ellen Leslie from Evergreen vividly delivered a pearly sound while handling Gretel's mood swings with vigor.
In the second act, the colorfully green witch took over the stage. With her concoctions of slapstick humor and sinister imagery, she almost succeeded in seducing Hansel and Gretel into the oven.
Alas, the hocus-pocus spells did not hold, and the cleverness of the two children triumphed. A roar erupted from the audience when Hansel and Gretel booted the witch – played to the hilt by senior vocal performance major Senhica Klee from Gilbert, AZ on Thursday and Saturday and by sophomore vocal performance major Nathan Crowder of Arvada on Friday and Sunday – into her own oversized gingerbread oven.
"This role in particular forced me as a performer to really dig down farther into my musical and acting abilities than ever before. I believe this was the case for every performer in this production," said Klee. "Working with this cast in particular was extraordinary. We had such great stage chemistry and I feel that it translated very well to our performance. Every singer was able to grow exponentially and the audience seemed to enjoy it very much."
Located directly behind the Sturm College of Law, the Ricks Center for Gifted Children provided the child actors for ten forest animals from their elementary school to perform in the opera this last weekend. In both acts, the young performers dazzled the audience with their superb immersion of their roles and their beautifully crafted costumes.
"A few years ago, the DU opera invited the kindergartners from the Ricks School to attend a dress rehearsal of Carmen. About a month later, we got an invitation to attend their opera that they wrote," said director Kenneth Cox. "The kindergartners put on about a 20 – minute performance with their own dialogue, music and costumes. It was absolutely brilliant. And now, we have some of those same kindergartners – now 4th and 5th graders – performing in our opera."
Down in the orchestra pit, another fairy tale came to life. Conductor Lawrence Golan is in his 12th year as a tenured full professor at DU. Having won numerous international awards for his work as a conductor, Golan currently leads the after-graduate conducting program and is also an active professional conductor in his third season with the Yakima Symphony Orchestra in central Washington.
His most recent recording and first with the Lamont Symphony Orchestra, Beethoven's Symphony No. 7, was released back in 2011 and achieved two Global Music Awards.
As for this past weekend, Golan's conducting was riveting. From the Wagnerian-inspired richness to the soufflé-light gaiety that much of Humperdinck's music comprises, maestro Golan found the perfect combination between the two.
With a brilliant cast of talented singers, actors and actresses, the Lamont School of Music's "Hansel and Gretel" brought together dark psychological imagery and brewed it with burlesque-like humor and brought to life one of the most beloved fairy tales of our time.
Crowder reflected on the experience.
"The opera was the most demanding, yet most rewarding thing I have ever done at DU. I never knew performing could be so challenging," said Crowder. "This was my first opera with a major role, and I will definitely remember it for the rest of my life."