Author Greg Lukianoff has stated that DU "morphed the concept of harassment from its legal origins" in his new book, "Unlearning Liberty: Campus Censorship and the End of American Debate," which contains a 124-word paragraph about Arthur Gilbert, a DU professor of International Studies, who was determined by DU officials to be guilty of sexual harassment in 2011.
In the chapter where the passage appears, "Opening the College Brochure," Lukianoff argues that the legal definition of sexual harassment as "quid pro quo," or an employer demanding sex for a promotion, is universally agreed upon, while the concept of a "hostile work environment"  tends to be "peculiar" to the environment of the university. The chapter lists wording of 24 free speech codes at universities that vary in severity.
Lukianoff draws his evidence from a Supreme Court case, Davis v. Monroe County Board of Education, which defines harassment as "unwelcome discriminatory behavior, directed at a person because of his or her race or gender that is 'so severe, pervasive and objectively offensive that it so undermines and detracts from the victims' educational experience, that the victim-students are effectively denied equal access to an institutions resources and opportunity.'"
According to DU's policy on sexual harassment, "unwelcome sexual advances, requests for sexual favors, or other verbal or physical conduct of a sexual nature will constitute sexual harassment when: submission to such conduct is either explicitly or implicitly term or condition of an individual's employment or status in a course, program or University-sponsored activity; submission to or rejection of such conduct is used as the basis for employment or educational decisions affecting that individual; or such conduct has the purpose or effect of unreasonably interfering with an individual's academic or work performance, or of creating an intimidating, hostile or offensive environment for working or learning."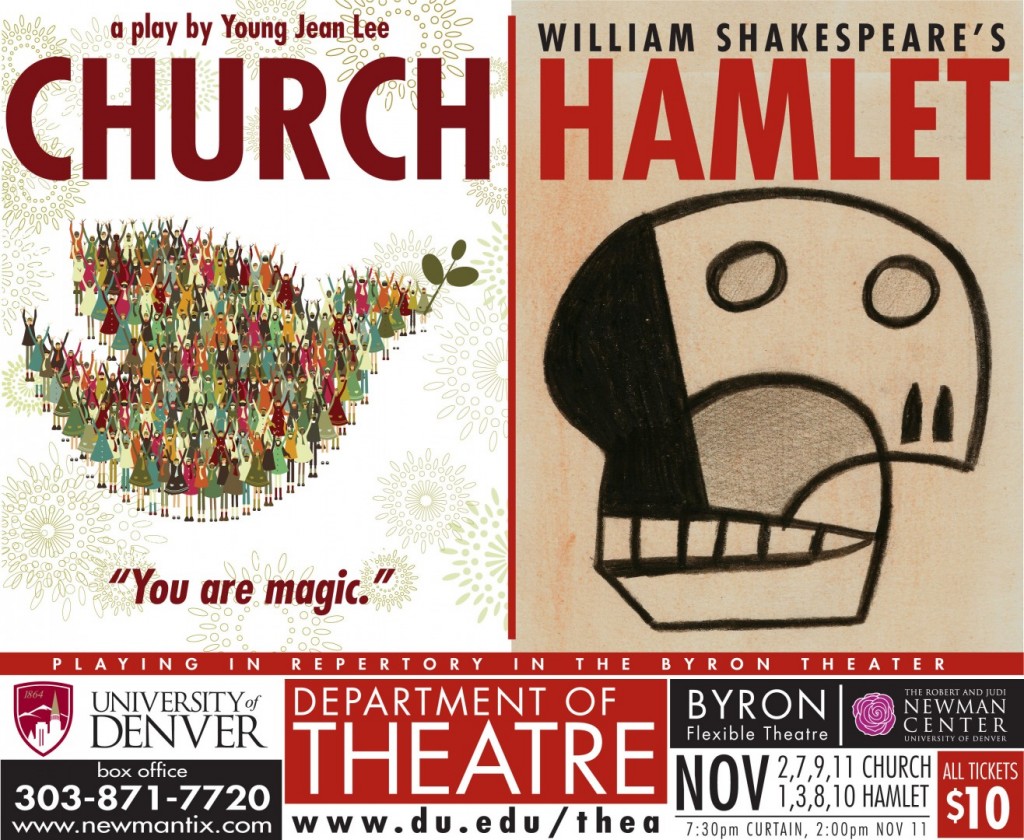 The new book, which was released Oct. 23 to coincide with Free Speech Week, walks readers through the life of a modern-day college student, from orientation to the end of freshman year, using it a lens through which to describe violations of free speech rights. Lukianoff is most well known as the President of the Foundation for Individual Rights in Education (FIRE). His book documents a battle over free speech codes that began in the 1980s.
"When it reaches a point that you can't teach a class, that people voluntarily take, on racy, interesting topics, then it's [the definition of sexual harassment]gone far afield from what its intended to be," said Lukianoff.
According to a letter from the DU Office of Diversity and Equal Opportunity (ODEO) to Gilbert, Gilbert faced several allegations raised in anonymous letters sent to the Korbel  School of International Studies on April 1, 2011 concerning his spring 2011 class, "The Domestic and International Consequences of the Drug War." According to the June 8 letter found on thefire.org, allegations included: "making personal comments about his sex life and prostate surgery, drawing highly sexualized relationships between food and addiction, handing a female student two condoms and wishing her luck on a date with a classmate, inappropriately touching female students, comments promoting that males masturbate and ejaculate for their prostate health, highly sexualized class topics, use of the word 'fuck' in class, showing sexually graphic films and film clips in class and sharing his vibrator in more than one class."
Based on  the ODEO finding "sufficient evidence" for the last five of these accusations, Chistopher Hill, Dean of Korbel, found Gilbert guilty of creating a "sexually hostile environment."
Gilbert was put on paid administrative leave on April 6, 2011, and was required to attend a "sensitivity training," which was eventually modified to a conversation with ODEO after an appeal of a formal grievance granted by Gregg Kvistad, Provost. In Kvistad's October 2011 letter, which responded to Gilbert's grievance that "unethical procedures  followed in connection with the complaints for sexual harassment filed against [Gilbert],"  Kvistad upheld Hill's decision to suspend Gilbert.
"The Provost refused to re-open my case even though the [university]senate asked him to do so," said Gilbert. "Even though the Faculty Review Committee of DU supported my rights on a 10-1 vote and I had massive support from individuals and organizations and prominent scholars all around the world, I was ordered to talk to an individual appointed by DU about sexual harassment. Originally I was ordered into sensitivity training but that was withdrawn."
Gilbert and the book cited the university senate, the highest legislative body at DU composed of faculty members, the faculty review committee, local and national AAUP  and the FIRE organization as well as many prominent drug scholars as advocates of re-opening his case.
Kvistad declined to comment on the book because it concerns a confidential personnel issue.
"I will say that this case is much more complicated than what the author describes," said Kvistad.
The entry in the new book focuses one example: that according to the syllabus, one of the themes in the course was "Drugs and Sin in American Life: From Masturbation and Prostitution to Alcohol and Drugs." According to Gilbert, syllabi are not approved by DU, but it was available to every student at the beginning of class.
"How precisely, you can have a meaningful discussion of these [masturbation, prostitution, alcohol and drugs] topics without offending anybody is beyond me," wrote Lukianoff in the book.
Dean Saitta, chair of the DU anthropology department, president of DU's campus chapter of  American Association of University Professors (AAUP), and co-president of the Colorado AAUP, was a member of AAUP when it "rose to Gilbert's defense" in 2011, as described in the book.
"We essentially urged that the sexual harassment findings against Professor Gilbert be vacated for lack of evidence and inadequate consideration of Professor Gilbert's academic freedom," said Saitta.
Although Saitta suspects that Lukianoff's new book might be a "good read" for students interested in evaluating free speech on their campus, he doubts it will have much effect on DU.
"As a private university – and I include faculty and administrative staff in my definition of university – we tend to conduct business-as-usual without much consideration of the larger forces that are conspiring to undermine faculty governance – that is, our role in university decision-making – erode faculty due process rights and diminish academic freedom," said Saitta. "I personally think that this is regrettable. But we can always hope that books like Lukianoff's will lead to greater soul-searching – as well as better policies – when it comes to these matters."
Gilbert said he did not know before the book was released that he would be in the book, but rather found the DU in the index on page 51.
"Mr. Lukianoff is the president of FIRE, and as they were gearing up for the release of this book, I was hoping that readers would raise questions about how the University of Denver governance works. He will be on book tours, and a lot of people will read about this," said Gilbert.
Gilbert said that he has no ill will to the students involved in the case and is believes that workplaces should be free from harassment, but does not believe that he is guilty of harassment.
"It's not just about DU – I'm not trying to be meanspirited. But if universities forget academic freedom, we are stealing money from you," said Gilbert. "Students should demand the right to be made uncomfortable. If we aren't doing that, the challenge of academia is gone. We're failing you."
Critical response's to Lukianoff's new book are available in the Washington Times, Washington Free Beacon, Publishers' Weekly and the National Review.