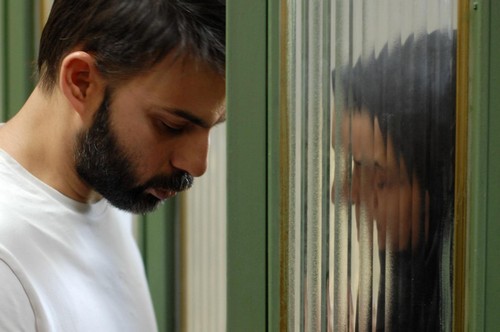 Photo by:
Amidst the glitz and glamour of Oscar season and the thematic sparkle of Best Picture nominees such as "Midnight in Paris," "Hugo" and "The Artist," it's a compelling contrast to encounter a film that offers a much grayer and more earnest look at things. "A Separation" is this kind of film. An Iranian entry as a foreign language film, "A Separation" could never be a Best Picture nominee. Regardless of this fact, it can – and should – be considered the finest film of 2011. It's a film that takes the viewer deep into the religious culture, judicial system and sexual politics of Iran. While its subject matter and delivery is undoubtedly dark, the film never falls into the overt bleakness plaguing other foreign films. Instead, "A Separation" remains captivating from the beginning to its final, heart-wrenching shot, standing as a paragon of cinematic excellence.
"A Separation" begins (and ends) centered around a single, identifiable problem: the decay of the relationship between a husband, Nader (Peyman Moaadi) and his wife, Simin (Leila Hatami). And yet, from that singular problem emerges a web of unforeseen consequences, a web that becomes more tangled after every scene. Surprisingly, "A Separation" moves quickly away from being strictly a domestic drama, instead (without giving away too much) placing Nader in a battle to prove his legal innocence in the Iranian judicial system, as well as his ethical innocence, both to his loved ones and to himself. In spite of the great complexity of the script, the film never once feels messy, and director-producer-screenwriter Asghar Farhadi's grasp over his art never feels remotely tenuous.
Farhadi, whose previous film "About Elly" was also nominated for Best Foreign Language film at the 2010 Oscars, deserves special recognition for being able to maintain control over an immensely layered script with a multitude of moving parts. At times, you may be shocked at how intricately Farhadi ties together the various threads between his characters, and you'll be surprised as the film brings up old loose ends you assumed had been left behind. We've been trained as audiences by Hollywood's money-grabbing machine to not only forgive, but to expect plot holes and actions taken out of character. With Farhadi, no such holes exist. Instead, the audience is rewarded with what can only be described as sheer professionalism and meticulous attention to detail.
We've all, however, been told about some excellent and cerebral foreign film, that while undoubtedly artistically made and intellectually stimulating, is actually alienating as a movie-watching experience – such films are easy to admire, but difficult to actually enjoy. "A Separation" is not one of those films. It's dark, and at times grimly honest, but it will bring you in emotionally as much as it does intellectually.
This is due in large part to the fantastic performances from the film's actors, not only from the husband-and-wife leads, but from the smaller roles as well. Nader's legal opponents, husband Hodjat (Shahab Hosseini) and wife Razieh (Sareh Bayat), generate both empathy and contempt from the audience. Even the investigator (Babak Karimi) is a well-constructed and strongly acted character, acting as the audience's medium as he tries – and we try with him – to glean the narrative and moral truth from the conflicting stories presented by the two parties. Nader and Simin's daughter, Termeh, plays an integral role within the plot, and we truly feel for her as she is forced to exhibit maturity far beyond her young age. The actress playing Termeh, Sarina Farhadi, is actually director Asghar Farhadi's daughter, and it would appear that in terms of cinematic talent, the apple doesn't fall far from the tree.
It's Moaadi's performance as Nader that will undoubtedly be remembered by audiences for years to come. Nader, a man who by all accounts is a fine father and husband, and who we see selflessly take care of his father who is debilitated by Alzheimer's, finds himself regrettably caught in the wrong place at the wrong time, and makes a mistake any of us could see ourselves making. Unfortunately for Nader, his mistake is one that potentially holds grave consequences for both himself and his family, and as he struggles to keep his sense amidst the traumatic legal battle, we feel his confusion and his frustration. It is a monumental performance, one of the best of the year, and it is a shame it apparently went unnoticed by members of the Academy.
In the end, "A Separation" stands as a shining example of how a film should be made; not only with great care for its plot and characters, but for its audience as well. As a film, it presents tough questions with no easy answers, and as opposed to strictly placing culpability on any one party, we truly feel for each and every character in this film. With "A Separation," Farhadi exposes some profound and resonant ethical dilemmas, and even though the film takes place on the other side of the world, the issues presented hit close to home, with the film's demons forcing us to take a closer look at our own.
"A Separation" is playing at the Landmark Mayan at 110 Broadway daily at 4:00pm, 7:00pm and 9:45pm.